How to Make Smoke in Cinema 4D
by Carol Adams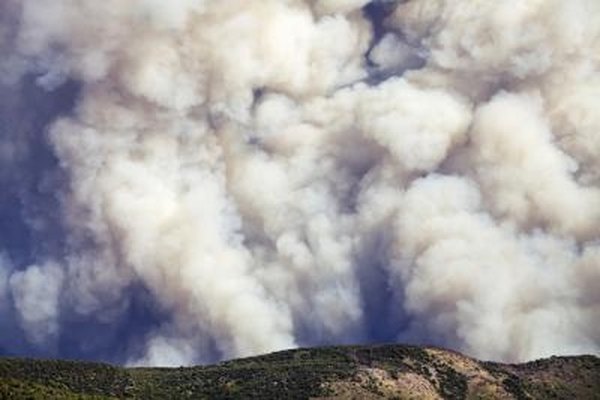 Maxon corporation's Cinema 4D is a 3D modeling and animation application that has tools and functions rivaling other well known programs like Maya or 3DS Max. Cinema 4D is s full 3D suite, offering all the modeling, texturing and rendering features needed to produce a final product. One of the purposes that Cinema 4D is often used for is the creation of special effects that can then be composited into another program. Among the more interesting and impressive of these effects is smoke.
Click on the shortcut on your desktop to launch the Cinema 4D application.
Go to the object icons above the view and choose the "Emitter" icon. Go to the "Coordinates" panel at the bottom and change the "Y" rotation to "90." Click "Apply."
Select the listed emitter in the "Objects" panel. Then below this click on "Particle." Raise the "Speed" and "Variation" settings to about "100." Set the "Rotation" setting to "25."
Select the "Turbulence" icon from the objects menu. Select the "Emitter" again. Go to the "Materials" panel under the view. Select "File," then "Shaders" and choose "Pyrocluster." Drag the material onto the "Emitter."
Click on "Include" in the bottom right. Click on the drop-down menu and change the setting to "Include." Drag the listed "Turbulence" into the "Include" dialog box.
Go back to the objects menu and click on the "Environment" icon. Go to the "Materials" panel. Select "File," then "Shaders" and choose "Pyrocluster Volume Tracer." Drag this material onto the "Environment."
Drag the timeline slider to about "50" and render your smoky image.
References
More Articles
Photo Credits
photo_camera

Mark Lewis/Photodisc/Getty Images