How do I Create Buzz on Twitter?
by It Still Works Staff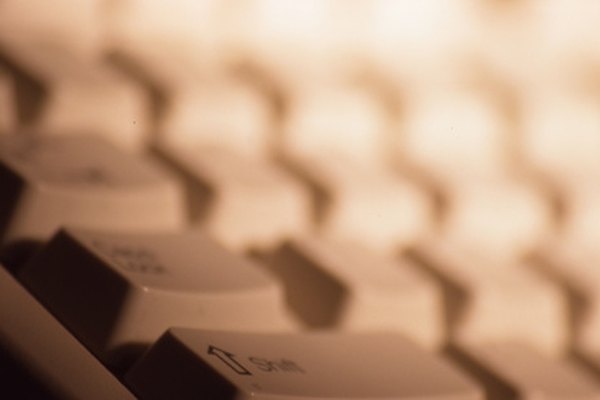 With the right dedication, anyone can gain authority using Twitter. Generating buzz for a topic in any communications sphere requires that someone else thinks you have a good idea. If the idea is good and the marketing is right, generating buzz should be easy. Twitter is about interaction, so it is important to stay active in the community at all times, even when you aren't trying to create buzz around an event, product or idea. Make friends with like-minded people and pay attention to what the people with the most followers do on Twitter. Those who are not celebrities but who still gain thousands of followers are doing something right and generating plenty of buzz around their own personal brand. Follow them.
1
Follow the trending topics of the hour and understand your followers' interests. To create buzz, you want people to retweet your messages and @reply you. Posting about something related to a trending topic will likely pull some of your followers into a conversation. If the majority of your followers are interested in food, posts about a new cooking method will be sure to generate buzz. Posts about something unrelated to their interests, like monster truck rallies, might pique some interest, but probably will not create discussions.
2
Retweet messages and @reply the people you are following and your followers and become a participating member in the Twittersphere. As with any group interaction, becoming part of the group is important. People need to know the types of topics you are interested in. Posting about specific topics, like politics and food, will gain you a certain type of follower. Posting about sports and television shows will get a different type of follower. After creating your online brand and interacting with those similar to you, your ideas and posts will get retweeted and commented upon. This does not happen immediately, but once fellow Twitterers are comfortable with you, they are more likely to help you create a buzz about an issue, product or idea.
3
Post controversial topics and start thought provoking arguments. Some of the most popular television and radio shows are also the most controversial; the same goes for social media. Posting about issues that cause people to want to defend their viewpoints will help you create a buzz. Instead of simply mentioning that your petition is available to sign by using the attached link, create a stir by challenging the status quo and gaining support from those who agree with your point of view.
4
Ask people to help. Your fellow Twitterati are usually more than happy to retweet messages if you ask politely and say please. Remember, you can directly ask anyone for anything on Twitter. The more popular people might not see or pay attention to your tweet, but there are few simpler ways to ask a celebrity, politician or athlete for help. Sending a direct appeal or a general message to your followers asking for help could result in a great deal of buzz for your issue.
Tip
check

Making friends on Twitter is easy. Drop a nice hello to anyone you choose to follow. Most times you will get a response quickly followed by a reciprocal follow.
Warning
close

Do not post too much. No rules exist about how many tweets to send per day or per hour, but generally more than five an hour is too much.
More Articles
Photo Credits
photo_camera computer image by blaine stiger from Fotolia.com