How to Create a Birth Announcement Template
by Alyson Paige
Welcoming a new baby into your family and the world includes trumpeting Baby's arrival with birth announcements. Use a computer application, such as Microsoft Word and the Microsoft online gallery of birth announcements to get you started. Once you have the template saved, you may add, delete or change information and design features while keeping the original template. Creating a template provides you with a base document, which includes your preselected formatting elements, according to TechTerms.com.
Open a new blank MS Word 2007 document. Click on the MS Windows icon in the upper left corner of the page. Save the document as a Word Template from the "Save As" options.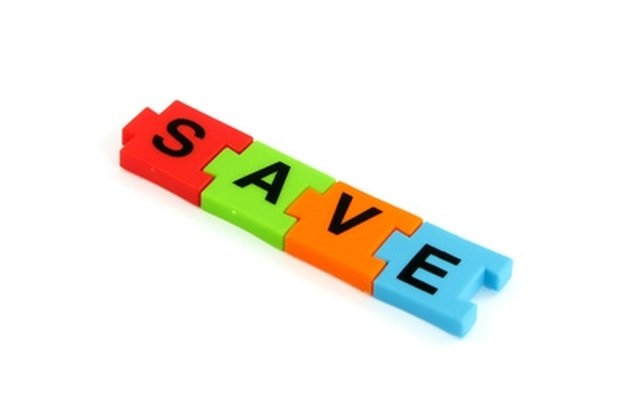 Set the template margins, page size and page orientation to accommodate your design elements. Make these changes in the Page Layout tab at the top near left of the document. Save your changes by pressing "Ctrl" and "S" simultaneously on your keyboard or by choosing "Save" from the main Word menu.
Add design features you want to serve as the base for future birth announcements. Template features might include a watermark, page color and/or background from within the Page Payout tab. Open each function from the box located to the right of Orientation selection. Choose colors that can complement font colors you might use for actual birth announcements.
Create more design features of your birth announcement template. Use the "Insert" tab just to the left of the Page Layout tab. Insert photos, images from private files, the Web and/or clipart files. Drag and drop inserted images into position on the page.
Insert text box. Add a generic birth announcement text to easily reference the use of the text box in the future. Websites such as Celebration Cottage provide a list of text ideas. An example of birth announcement verbiage reads "Announcing our beautiful bundle of joy." Spell check all text.
Save your final draft. Keep your birth announcement template in a location you can easily access when you have the need to create an announcement.
Tips
check

Use a template provided by Microsoft and change its elements to create and save a custom birth announcement template.

check

Create birth announcements in MS Publisher and PowerPoint as well as in Word.

check

Save as you add elements to your template.

check

MS Word 2007 offers color themes available in Page Layout.
References
Photo Credits
photo_camera baby image by Yvonne Bogdanski from Fotolia.com