How to Use an iPad to Control a Mac
by Nicole Vulcan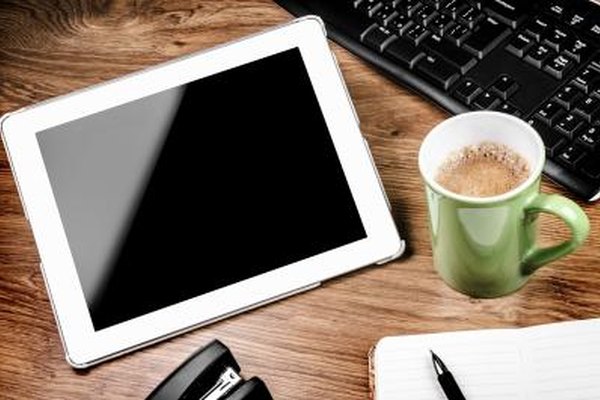 You might use an iMac or MacBook to perform most of your computing tasks, but when you're out and about, your iPad takes up less room and is easier to tote around. Still, the larger machine has more features, and you want the best of both worlds when you're on the go. The answer lies in any of the virtual network computing or VNC apps that you can download for iOS.
There's an App for That
The various VNC options are all downloadable through the Apple App Store. The option with the highest reviews at the time of publication is Screens VNC for iOS, which allows you to control your Mac computers as well as Windows and Linux PCs. Like other VNC apps, Screens connects to your Mac through cloud computing, so you'll need to have your iPad connected to the Web via its wireless connection. Another option is Jump Desktop, which is optimized for the iPhone 5 but is also compatible with iPads. Check out Cloud Connect Pro for iOS. After setting up your computer and iPad connection by following the app's prompts, connect your devices by launching the app on your iPad, then choosing your computer of choice from the list of computers. While all of these apps will allow you to manage files and control your Mac computer, each has differences in the menu configuration and the setup of the interface. Each app costs between $15 and $20 at the time of publication, so before you choose one, read the reviews and check out the screenshots of the interface.
More Articles
Photo Credits
photo_camera

Believe_In_Me/iStock/Getty Images