How to Turn Off Windows Parental Controls
by Chet Carrie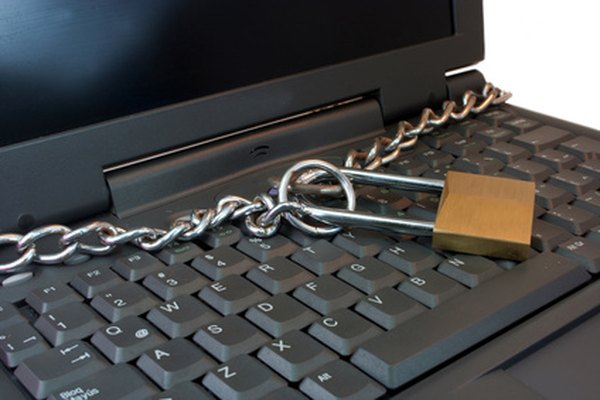 Parental controls on a computer are designed to keep youngsters from viewing inappropriate or dangerous content on the web by locking out flagged content or prohibited features. And while this is an excellent security benefit for children in the digital age, the fact remains that kids grow up, computers get traded or swapped and sometimes you just need to unlock that security blanket around your PC. Whatever the reason, unlocking parental controls on Windows Vista or 7 is a snap. All you need is administrative access and whatever passwords that entails and you're ready to go.
Unlock Windows Parental Controls
Power on your Windows Vista or 7 enabled PC and log into an administrative account. Click the Windows Start button on the lower left side of the desktop and select "Control Panel" from the pop-up menu. This will bring up a list of control panel options for your PC.
Select "Parental Controls" from the menu. (If you do not see "Parental Controls," check under the "All Control Panel Items" button.) When you select this option, a screen will pop up with icons for each of the registered users on the computer.
Select the user profile you want to unlock from the available list. If the user is listed as "Password Protected," you will need to enter the applicable password to continue. This will open up the User Controls page, allowing you access to the parental controls that apply to the user.
To fully unlock all parental controls, simply select the "Off" button under the Parental controls title. To unlock particular features, select the feature itself to reconfigure or simply click the on/off toggle located beneath the icon for the user. Toggle the settings to the desired level of control for time, game and program limits and select the "OK" button at the bottom right to apply new settings.
Repeat steps 2-4 for any other user icon that you want to unlock.
Tip
check

Try the search option in the start menu if you can't readily find the parental controls page.
Warning
close

Attempting to change administrative controls without proper access can result in disciplinary action from your employer (or parents!).
References
Photo Credits
photo_camera locked laptop image by CraterValley Photo from Fotolia.com