How to Troubleshoot the Navigon GPS
by Andy Walton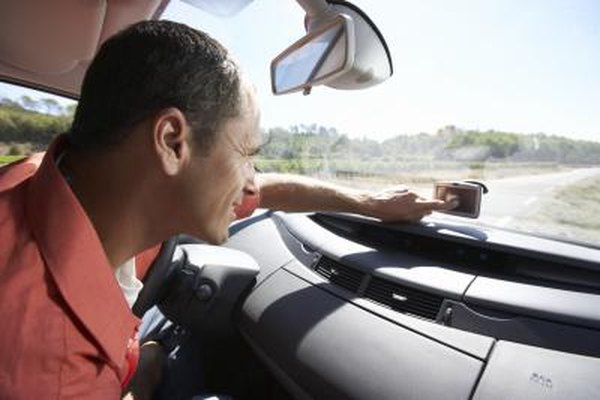 As with any computerized system, Navigon GPS units can experience both hardware and software problems from time to time. If you encounter a problem with your Navigon unit, you should first consult the device's documentation to see if there is a specific fix for your problem. If you cannot find a fix, however, there are a few basic troubleshooting techniques that can help you to recover from many basic issues with your device.
Soft Reset
If you experience issues such as application crashes or freezes with your Navigon unit, you should first perform a soft reset on the device. The soft reset restarts the unit but does not delete any data. Most Navigon devices can be reset by using a thin object to push the device's reset button. However, to reset devices in the 12xx, 13xx, 14xx, 22xx, 23xx, 24xx or 25xx series you must press the reset button in and then hold the device's power button in for ten seconds.
Hard Reset
The hard reset is a more comprehensive version of the soft reset, returning your Navigon unit back to its factory settings and removing any saved data from the device. Navigon recommends that you back your device's data up before hard resetting the unit, as you will otherwise need to re-configure the device manually. Different models of Navigon GPS generally have different hard reset procedures. Consult your device's manual to find the procedure to reset your specific device.
Restore From a Backup
Navigon's bundled Navigon Fresh software lets you back your device up to your computer. If your device subsequently experiences problems, you can use this backup to roll the unit back to an earlier, known-good state. To restore from a backup, first connect your GPS to your computer and then open Navigon Fresh. Select "Backup and Restore," click on the backup you wish to use and then follow the on-screen instructions to restore your device. After the backup has been restored, soft reset your device for the changes to take effect.
Reinstall Operating System
Navigon Fresh also allows you to reinstall the software on some GPS devices from scratch. This process can help you to recover a non-functioning GPS, or to recover from a serious software fault. Before restoring, you should confirm that your GPS device is on Navigon's list of restorable devices (link in Resources). If it is, connect your device to your computer, open the Navigon Fresh software and then click on "My Navigon Device." Select "Restore Device" and then follow the on-screen prompts to re-install the unit's software.
Photo Credits
photo_camera

Rayes/Photodisc/Getty Images