How to Switch From GoDaddy Email to Gmail
by Richard Bashara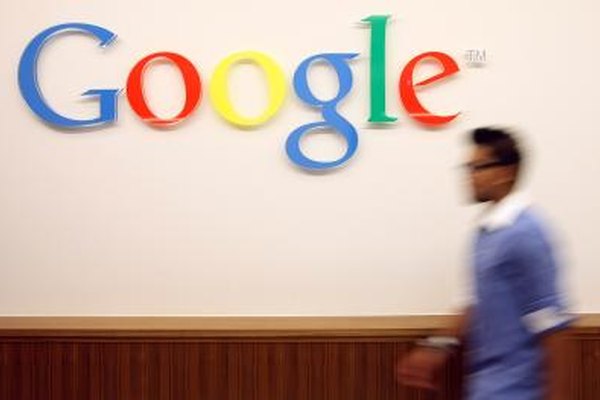 Google Apps allows administrators to quickly create new users and manage the infrastructure needs of growing organizations. GoDaddy email and calendar solutions offer some help, but Google provides document storage, calendars and other services designed to work with a smartphone. These features make Google Apps attractive to organizations looking to run email from a private domain. If you want to make the switch, take advantage of Google Apps' 30-day trial and switch your email by changing your MX (Mail Exchange) Records.
1
Log in to your GoDaddy account and click the "Domains" header. Find the domain you want to change and click "Launch." GoDaddy launches the DNS Settings Manager, where you can apply your changes.
2
Find the "DNS Manager" heading and click "Launch" to open the Zone File Editor. The Zone File Editor records data about the servers that process mail and traffic for your website. They also provide instructions in the event of a primary server crash that reroutes mail through alternate means.
3
Click "Add New Record" to launch a pop-up window that displays your DNS and MX records. From the "Record Type" list, choose "MX (Mail Exchanger)."
4
Enter the following MX records for your Google Apps account, placing the numbers under the "Priority" fields and the addresses under the "Enter Goes to Address" fields respectively:
1 ASPMX.L.GOOGLE.COM. 5 ALT1.ASPMX.L.GOOGLE.COM. 5 ALT2.ASPMX.L.GOOGLE.COM. 10 ASPMX2.GOOGLEMAIL.COM. 10 ASPMX3.GOOGLEMAIL.COM
5
Enter the domain that houses your Google Apps account under "Host Name." Set the "TTL" drop-down to one hour.
6
Click "OK" followed by "Save Zone." Check the MX records again from your Zone File Manager to verify that the correct information was entered. You should see email forwarded to your new Google Apps account within 24 hours.
References
Photo Credits
photo_camera

Adam Berry/Getty Images News/Getty Images