Types of Software Licences
by Sohaib Khan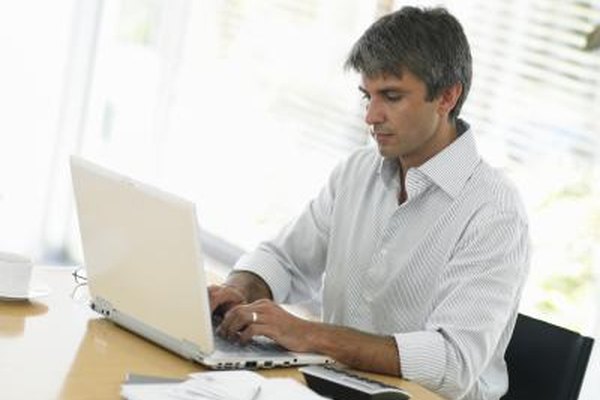 Whenever you purchase or download software, you are usually asked to agree to the terms of the license that covers that software. The process often includes entering a license code and clicking the "Agree" button on the end user licensee agreement, or EULA, which explains how you can use the software. While the process is usually the same, there are actually several different types of software licenses that restrict or limit the use of software and protect it under copyright law.
Freeware
As the name suggests, freeware is software that is free to download and use as you wish. The distribution of freeware is not restricted by any copyright. You can download it and use it without having to pay a single cent. Freeware does not expire after a limited time. GNU General Public License is a specific type of license that may or not be free of cost, but users are free to modify the software as they wish.
Shareware
Shareware is copyrighted software that is free to download, but its usability is limited in some way. Shareware may expire after a limited length of time, after which you may be required to pay to use the software again. In other cases, there might not be a time limit but you may not get access to all of the software's features unless you pay a fee.
Limited License
Limited license software is only intended to be used for non-commercial purposes. Customers are restricted on the number of computers that can use the software at the same time. An example of limited license software is the software installed on a limited number of computers in educational institutions.
Unlimited Site License
There is no limit on the number of copies you can make of unlimited site license software. This kind of software is popular with educational institutions so they can provide it to faculty and staff. An unlimited site license only permits the use of the software in the same physical location, like a college campus or an office.
Enterprise Site License
An enterprise license is like unlimited site license but it is not restricted to one physical location. A company that has offices at different locations is allowed to install the software at all its offices. Customers may be limited on the number of computers the software can be used with, such as 50 or 100 computers, before having to upgrade to a higher number of installations, which are called seats.
Volume Purchase Agreement
A volume purchase agreement makes it possible for an organization to buy large quantities of copyrighted software at a reduced price. The customer usually receives a single copy of the software on a DVD or CD for putting on multiple computers, with additional discs available for a fee.
Single License
This type of license allows the installation of the software on only one computer. If you need to install the software on additional computers you have to buy a separate license for each computer. An Original Equipment Manufacturer, or OEM, license is an example of single license, with the stipulation that the software cannot be transferred to a different computer. Microsoft Windows, when it comes already installed on a computer bought at a retail store, is an example of an OEM single license.
References
Photo Credits
photo_camera

Flying Colours Ltd/Photodisc/Getty Images