How to Turn an Xbox Steering Wheel Into a PC Steering Wheel
by Marshal M. Rosenthal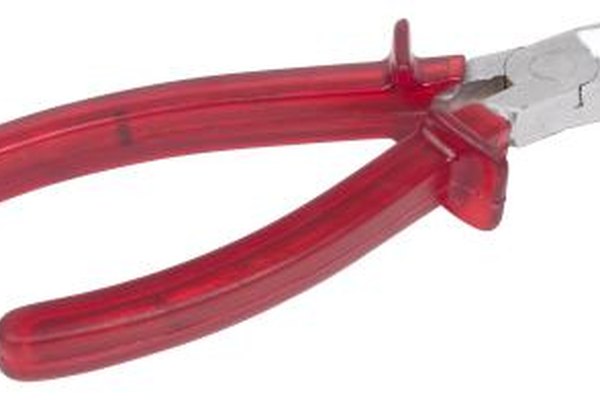 An Xbox steering wheel, although able to work with a computer, can be connected only to the game console as a result of its special connector. Turn an Xbox steering wheel into a PC steering wheel by adapting the connector to work with a USB port instead. The procedure requires a few hardware tools and some supplies from an electronics shop. Adult supervision is also a requirement for children since a soldering iron must be used.
1
Cut off the end of the cable attached to the Xbox steering wheel with a scissors. Make a 4-inch slit in the outer insulation from the end of the cable with the utility knife. Pull the outer insulation aside to reveal the wires inside. Pull the wires apart from each other. Cut off the orange wire with the scissors.
2
Insert the blade of the utility knife into the casing of the USB flash drive. Lift up on the blade to separate the case from the USB connector at the flash drive's end. Pull the casing off with your fingers.
3
Remove a half-inch of insulation from the ends of the green, white, red and black wires with the wire strippers.
4
Place a sheet of newspaper on a table. Place the USB flash drive on the newspaper with the exposed electronics facing up and the USB connector facing away from you.
5
Heat up the soldering iron for five minutes. Apply a drop of solder to the ends of the green, white, red and black wires.
6
Place the end of the red wire against the contact beneath the USB connector at the extreme left side. Touch the soldering iron's tip to the end of the red wire for two seconds. Release the red wire. Let the solder cool for a minute.
7
Repeat this entire procedure again with the white, green and black wires--placing the end of the white wire against the contact to the right of where the red wire is soldered, followed by the green and black wires. Unplug the soldering iron.
8
Wrap electrical tape around the flash drive to protect the wiring. Insert the flash drive's USB connector into a USB port on the PC.
Warning
close

Incorrect wiring will render the steering wheel unusable.
Photo Credits
photo_camera

Hemera Technologies/PhotoObjects.net/Getty Images