How to Store Files Online for Free
by David Wayne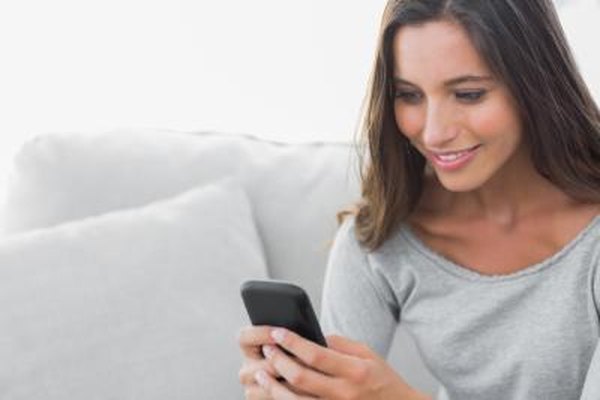 Most cloud storage services offer subscriptions with a limited amount of free space. If you only need to store documents and small files, you don't need to upgrade to a paid account. If your data collection grows larger than your free disk space, you can create additional free cloud storage accounts -- with different providers so you don't violate your terms of service. Microsoft, Google, Apple and Amazon devices come with free cloud storage software and disk space, and many other providers offer desktop and mobile apps to keep all your devices in sync.
Cloud Storage You May Already Have
Windows comes with OneDrive; start using your 15GB of free storage by creating a Microsoft account and opening OneDrive on your PC. Google offers 15GB of free storage when you create a Google account, and you can use this space for Gmail attachments, Google+ images and Google Drive files. If you have an iPhone or iPad, you activate your 5GB of free iCloud storage in Settings, although iCloud doesn't work like other cloud storage services. With iCloud, you can only back up documents, emails and photos from your iOS device or Mac computer. Amazon tablets and e-readers include 5GB of space on Amazon Cloud Drive.
Create More Free Cloud Storage Accounts
Dropbox offers 2GB of free space; Bitcasa offers 10GB; and both Box and Cubby offer 5GB. Each of these services has a Web interface as well as desktop and mobile apps for Mac, Windows, iOS and Android. If you're a Linux user, Bitcasa and Dropbox offer Linux programs, too. These services keep your files synced across multiple devices, and Cubby performs peer-to-peer file transfers to efficiently sync your devices' hard drives as well. With one of each of these accounts, as well as OneDrive and Google Drive accounts, you can store 52GB of data on tested, stable cloud servers.
Keeping Your Devices in Sync
Automatically sync files with your cloud storage accounts by installing programs on your computers, tablets and smartphones. When you install a service's desktop application, it creates a new folder to which you can drag and drop files you want to sync. To automatically sync your mobile files, open a cloud storage app's settings menu and turn on background syncing. For example, Dropbox, Google Drive and OneDrive include automatic upload options that back up pictures as you take them. The steps to enable automatic uploads differ among devices and services, but each app includes a similar option in its settings menu.
Streaming Media Files
Broadband services usually offer slower uploads than downloads, so syncing large files can take time. Avoid uploading incomplete files by keeping your files separate rather than compressing them into ZIP archives to save space. With music files especially, this makes sense because you can listen to the files without downloading them if they're not archived. With Dropbox, Google Play and Amazon Cloud Drive, you can stream media files from your cloud storage without downloading them locally. To stream songs from Dropbox, you must install a program such as DropTunes or Tunebox.
More Articles
Photo Credits
photo_camera

Wavebreakmedia Ltd/Wavebreak Media/Getty Images