The Smallest Smart Phones
by Joe Murray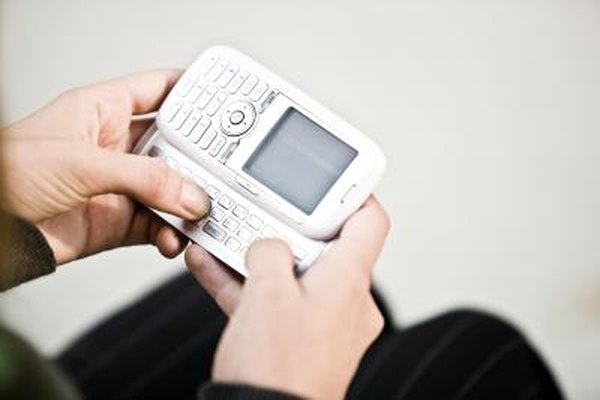 Since the dawn of the smart phone in the mid-1990s, manufacturers have attempted to put as many features as possible into the smallest package feasible. As of February 2011, four suppliers offer products that qualify as among the smallest smart phones available for sale in the U.S. market. Sony, RIM, HP and Dell show just how tiny smart phones can get and still provide all the bells and whistles demanded by the American consumer.
The Sony Xperia X10 mini
The Sony Xperia X10 mini is designed with your thumb in mind, literally. This 3.1-oz. mini smart phone is built to fit easily in the average palm and to be manipulated by the movement of your thumb. Access everything from apps to zip codes on the X10 mini solely by moving your thumb from one corner of the 240-by-320 pixel screen to the other. The X10 mini measures a scant 3.3 by 2 inches, and is a smidgen over a half-inch thick.
HP Veer
When Hewlett Packard joined forces with Palm, they targeted several segments of the smart phone market, not the least of which was size. The HP Veer has a business-oriented smart phone with a full QWERTY keyboard in a package 3 and 1/3 inches tall and just over 2 inches wide. With a weight of just 3.6 oz. and 0.6 inches thick, the HP Veer comes packed with all the features you'd expect in a premier smart phone.
LG Optimus
The folks at the huge South Korean conglomerate Lucky Group, better known as LG or GoldStar Electronics, have come up with what could be considered a contender in the smallest smart phone category. The LG Optimus is not the lightest at 3.84 oz., and is by no means the smallest package at 4.8 inches by 2.52 inches. It is, however, by far the thinnest smart phone available as of February 2011 -- a mere 0.36 of an inch, about the thickness of the average "New Yorker" magazine issue. With an inordinately bright 4-inch touch screen, two cameras and an Android 2.2 operating system among its many features, the Optimus cuts a thin but attractive figure.
RIM Blackberry Pearl 3G
Certainly among the smallest business-based smart phones, the RIM Blackberry Pearl 3G packs all the features Blackberry has become known for in a surprisingly compact package. Just 3.3 oz., the Pearl 3G is 4.25 inches high, a little under 2 inches wide and half an inch thick. It features a high-resolution 360-by-400 pixel screen, camera and video recorder, a media player, Wi-Fi and a memory expandable to 32 GBs. All this -- and it's available in five designer colors, definitely among the top candidates for the smallest smart phones.
More Articles
Photo Credits
photo_camera

Jupiterimages/Photos.com/Getty Images