The Best Small Speakers for an iPhone
by Brian Flax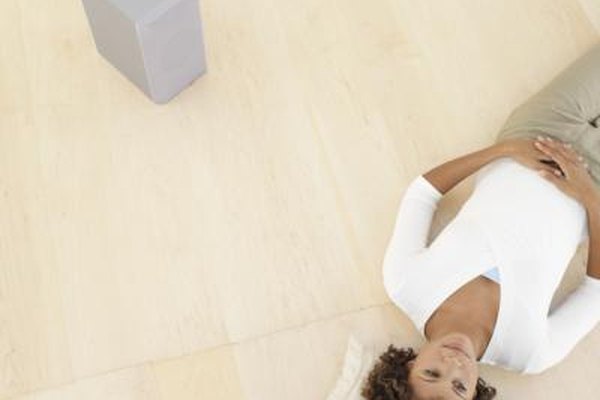 If you've tried listening to audio through the tiny, low-powered speakers on an iPhone, than you know how underwhelming it can be. Luckily, you can purchase a speaker dock that connects directly to the 30-pin or Lightning Adapter on the bottom of your iPhone. You may also find speakers that connect wirelessly through Bluetooth. External speakers can greatly enhance the audio transmitted by your iPhone, and may also include additional features like battery charging and Apple AirPlay.
Compact Speakers
External speakers don't need to be large to produce quality audio. TechRadar.com recommends the X-Mini II Capsule Speaker for those looking for a small and affordable option. The X-Mini II provides up to 11 hours of playback when it's not connected to a USB port, and even contains an SD card slot. Although it doesn't contain an iPhone dock, you can connect any device with a 3.5mm headphone jack, all for only $30. If you're looking for something with a little more power, 9to5Mac.com recommends the Logitech's UE Mini Boombox. Available in various colors, the Mini Boombox lasts up to 10 hours on a single charge, produces high-quality audio and can even be used as a speaker phone. The UE Mini Boombox retails for under $100.
Bluetooth Speakers
If you're looking to connect your iPhone wirelessly, there are several Bluetooth speakers that pack a punch. CNET editor John P. Falcone recommends the Soundfreaq Sound Kick. This Bluetooth-enabled speaker contains a rechargeable battery so it can be moved from room to room, and it's compatible with the iPhone, iPod Touch, and iPad. If you're a fan of Bose products, PCMag recommends the Bose SoundLink Bluetooth Mobile Speaker II. This speaker system allows you to connect via Bluetooth, and contains an auxiliary input if you'd prefer a wired connection. At $299 it's a bit more expensive than most, but it didn't receive a PCMag Editors' Choice for nothing.
AirPlay Speakers
If you're not a fan of the quality of Bluetooth audio, Apple has introduced its own wireless option, AirPlay. Tested.com recommends the Pioneer A4 for those looking for an AirPlay option, saying that it takes full advantage of the wireless protocol's high-fidelity sound. AirPlay doesn't compress the audio like Bluetooth does, so you'll hear everything as it's meant to be heard. For an AirPlay setup, CNET recommends the Bowers & Wilkins Zeppelin Air, offering both a wired dock and AirPlay streaming via Wi-Fi or Ethernet. The Zeppelin Air contains two tweeters, two mid-range drivers, and a subwoofer to kick up the bass.
Speaker Docks
If wireless audio is not an option you particularly care for, you can always opt for a trusted iPhone dock. Docks connected to your iPhone by either using the 30-pin or Lightning Adapter. DigitalTrends.com recommends the Altec Lansing MIX iMT800, which is currently their Editors' Choice for an iPhone dock. In addition to being portable, the iMT800 provides powerful, high-quality sound, both AC and battery power and a case that can take a beating. CNET recommends the Logitech S715i as an iPhone dock, providing you with eight drivers and a rechargeable battery. Although it may lack extras like an FM radio or a clock, it doesn't skimp out on providing high-quality sound.
Photo Credits
photo_camera

Stockbyte/Stockbyte/Getty Images