How to Set Up a VPS Host
by Micah McDunnigan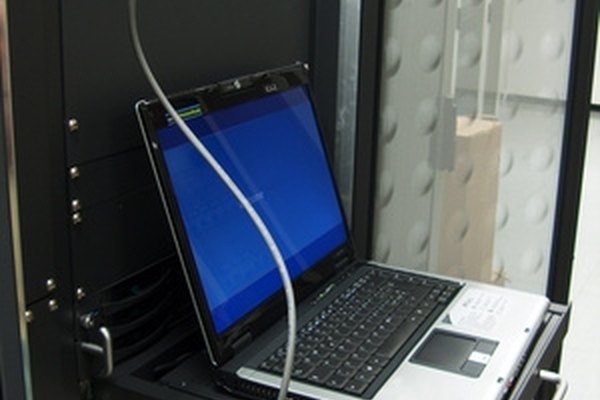 Virtualization technology has brought about a new development in Web hosting: the virtual private server (VPS). Previously, you had two choices in Web hosting: you could use shared hosting, whereby you could host your website on a server with other users using the services and programs installed by the hosting company; or you could use a private server, whereby you had to pay for the entire server but could customize it as you wished. VPS gives you the cost and resource efficiency of shared hosting in addition to all of the configuration powers of your own private server.
1
Select your VPS service. Follow the link in Resources below to browse hosting packages and prices. Select a service with a plan that suits your individual needs.
2
Click on the "Sign Up" link on your chosen service's website. Fill out the forms and payment options as prompted. When you are done, wait for the service to process your application. When the service has created your account and virtual private server, it will send you an email with your login credentials.
3
Navigate to your chosen service's website, click "My Account" and log in to your account with your user name and password. The first time you log in, the service will ask you to make some choices to configure your server. You will be prompted to make these selections after you log in.
4
Select your kernel. Most VPS services will offer a variety of Linux kernels to install on your server. If you know which kernel you want to run, select it. If you are unsure, choosing the Ubuntu kernel is a safe choice.
5
Select the size of your first partition. When you signed up for the VPS service, you chose a plan with a certain amount of disk space. You can choose to dedicate all of this space to a single partition. If you want to host multiple websites from your VPS, you can also choose to make a smaller first partition and then create more partitions from the remaining space.
6
Write down the IP address of each of your VPS partitions. These will be displayed on your account page. If you created only one partition, then you will have only one IP address.
7
Open a program on your computer capable of running the Secure Shell (SSH). If you are on Linux or Mac OS X, then this will be your Terminal application. If you are on Windows, download PuTTY (see Resources).
8
Type "ssh root@your-partition's-ip-address" into your SSH-capable application, and press "Enter" to access your VPS. Type in your account's password when prompted. After this, you will be logged in to your VPS, ready to install your server software and configure it to your needs.
References
More Articles
Photo Credits
photo_camera rackmount server farm datacenter image by Adryn from Fotolia.com