How to Reset a BlackBerry 8530
by Amy McClain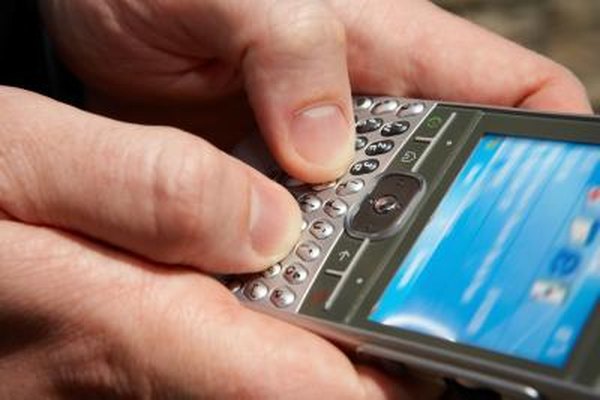 The BlackBerry 8530 is part of BlackBerry's popular Curve series. With its many features, it can occasionally malfunction or freeze up. Resetting the device is one of the easiest ways to troubleshoot and often rectifies basic problems. A soft reset closes any open applications and reboots the phone, but does not cause any data to be lost. A handheld wipe -- or master reset -- deletes all your saved data (such as pictures, downloaded media and call history) and returns the 8530 to factory settings.
Soft Reset
With the device off, place your thumb nail in the small indentation at the bottom of the battery door. Lift up to release the cover.
Lift the battery out of the battery compartment. Leave it out for approximately one minute.
Replace the battery with the metal contacts facing down. Slide the battery door back into place, placing the notches in the appropriate slots, then pushing gently to snap it in place.
Press the red "End/Power" key to turn the device on.
Handheld Wipe
Press the BlackBerry "Menu" button and scroll to "Options."
Select "Security Options." Choose "General Settings," then press the "Menu" key.
Choose "Wipe Handheld." (Select the check box next to "Include third party applications" if you wish to delete downloaded applications.) Choose "Continue."
Type the word "blackberry" to confirm. The device will reboot -- this can take several moments, especially if you have a large amount of stored data.
Photo Credits
photo_camera

Jupiterimages/Photos.com/Getty Images