How to Put a Logo Stamp and Copyright on the Front Print of a Photo
by Elizabeth Valentine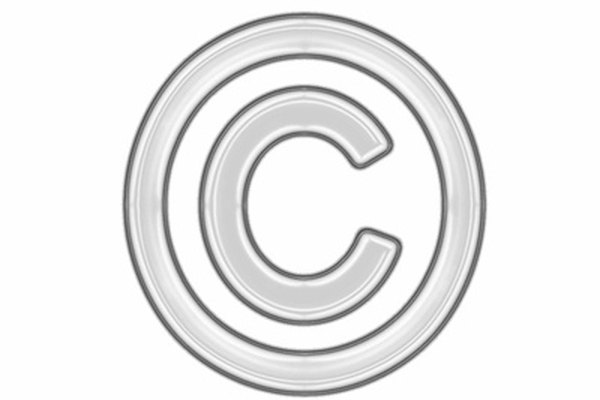 You can use a variety of graphic design programs to insert a semi-transparent logo stamp and copyright on a digital photo. Several software programs have this capability. Whether you are preparing a photo to post online or to print out, you can easily add a digital mark to the picture. It will help you claim credit without completely disrupting the look and feel of the image.
Open your desired photo with the design program of your choice. If you already have a semi-transparent logo to layer over a photo, you can use a basic Windows-native program like Publisher, PowerPoint or Paint. If you need more capabilities, however, you may want to use Adobe Photoshop or GIMP to adjust the transparency of your copyright.
Insert your logo stamp and copyright as a separate layer over your photo. Select "File" and "Open as Layer." Use the "Move Tool" to place the stamp where desired.
Add transparency to the logo/copyright layer by selecting "Layer," "Transparency" and "Add Alpha Channel." If you can see that "Add Alpha Channel" has already been selected, you need not select it again.
Locate the "Layers" toolbar by clicking on "Windows," "Dockable Dialogs" and "Layers." While the logo stamp layer is highlighted, adjust the "Opacity" sliding bar. Decreasing the opacity setting will increase the transparency of the layer.
Tip
check

When placing a logo stamp and copyright on a photo, you should find a balance between obstructing the view of the picture and placing the logo in a place no one will notice. If you are inserting a copyright to protect your works from being reproduced without your consent, think through where you should best place your watermarks.
Warning
close

If you do not want to save your changes over the original photo, save the copyrighted version using a different file name.
Photo Credits
photo_camera copyright image by cam422 from Fotolia.com