How to Print Digital Paper for My Scribe Pen
by Nicole Thelin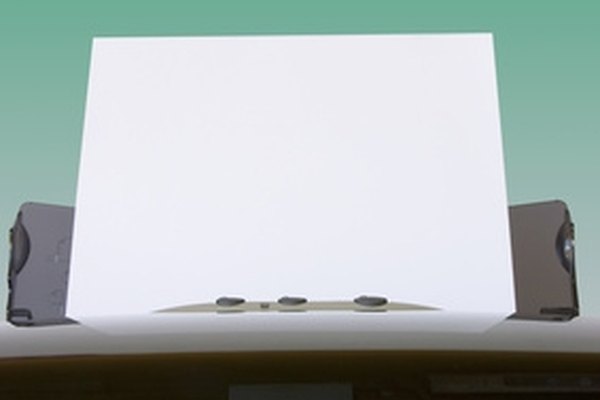 Livescribe SmartPens (sometimes incorrectly called MyScribe Pens) are revolutionary. These pens allow audio recording and bookmarked playback and they can also be customized with additional applications, such as MyScribe handwriting-to-text transcription software. To function, these pens require special paper that is dotted in a proprietary Anoto dot pattern. The pen's internal infrared camera uses this complex dot pattern as a positioning system to determine where you are on the page. Purchasing this paper at a store can be expensive, but users can print the paper from their own printers for free.
Open Livescribe Desktop on your computer.
Choose the "Tools" tab on the top menu bar and select "Printable Notebooks" from the options that follow. Mac users will select the "Print Your Own Notebook" option.
Select the notebook that you want to print. There are four options.
Ensure that the correct printer is selected. If it is not, find the correct printer in the drop-down list.
Click the 'Print' button.
Tip
check

To create your own bound notebook, consider taking the printed Livescribe paper to a local FedEx Office or similar store. They can professionally bind the paper together into a sleek notebook for a fraction of the cost of a purchased Livescribe notebook.
Warnings
close

A printer that is not at least 600 dpi resolutions and Adobe PostScript compatible will not be able to print the complex dot patterns. Pages printed from an inadequate printer will not work with a Livescribe pen. If you are unsure of your printer's specs, look the printer up on the manufacturer's website and check for the phrase "PostScript compatible" or "PostScript emulation."

close

Even if a printer is PostScript compatible, the necessary drivers may not be installed. Check by printing a test page. Follow the instructions on the test page and dock the pen to the computer to review the results. If it does not work properly, check the printer manufacturer's website for a downloadable PostScript driver. If the manufacturer does not have one, Adobe offers universal drivers on its website.

close

The page must be printed in "Actual Size" to be able to work. The paper cannot be scaled down or enlarged or the dots will have moved position and the pen will not recognize it. Make sure that the printer setting is set to 'Actual Size.'
More Articles
Photo Credits
photo_camera paper feed image by Glenn Jenkinson from Fotolia.com