How to Print Address Book Addresses
by Christopher Capelle
Address Book is Apple's contact program, and it integrates with other Apple software programs, notably Mail, iChat and iCal. While critics claim that Apple is as guilty as Microsoft when it comes to integrating its programs (Address Book doesn't interface with other popular programs (Palm Desktop, Firefox and anything by Microsoft), it is a first-rate contact program and lacks the bells and whistles that complicate other contact programs. Printing an address for whatever reason (putting into a Rolodex, making address labels or having a hard copy backup) is a fairly simple process.
Open Address Book and populate the fields. Create a new record by selecting the "+" icon on the bottom of the window under the addresses. Address Book allows you not only to enter the mandatory contact information, but also a photo and any notes.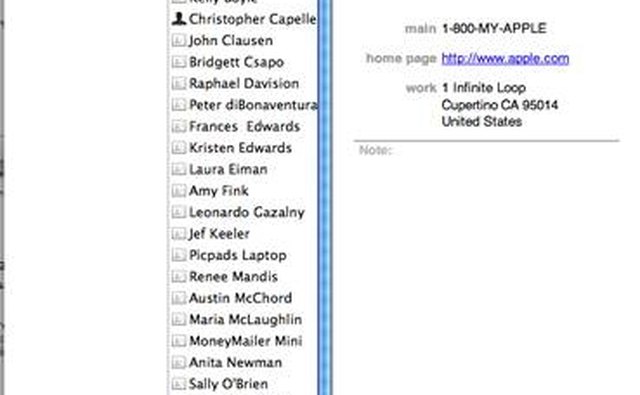 Choose what format you need to print. Address Book allows users to print mailing labels, envelopes, lists and pocket address books, such as Day-Timer.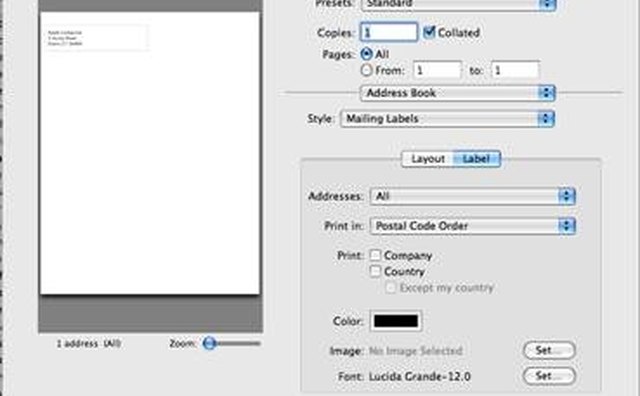 Create a group by selecting the "+" icon on the bottom of the window under the groups. Select and drag any address you plan on printing into the group. This is the way you can print multiple addresses.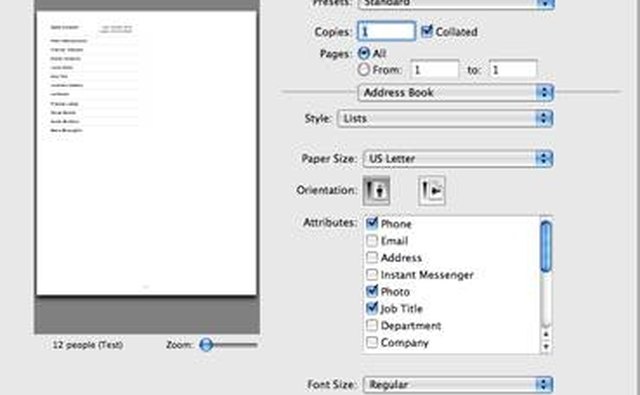 Highlight all the records, and select "Print." Here, the print dialog box will open up, and it give you many choices, including style, paper size and orientation.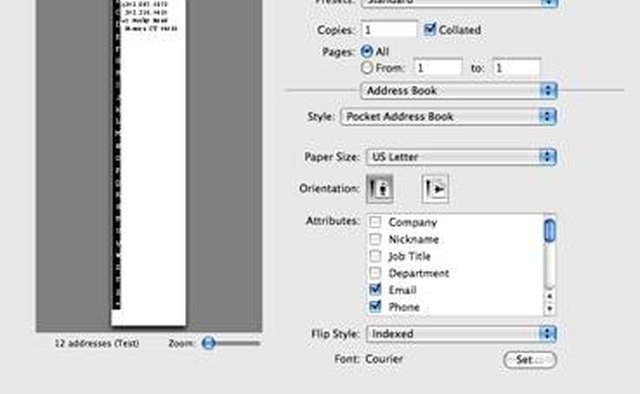 Select the style (labels, envelopes, list or pocket address book) you would like to print. Under each style there are multiple options. For example, under Mailing Labels, there is the choice of standard Avery templates. You can also make adjustments to the document, including margins, order of records and gutters.
Insert the proper media in your printer, and select print. A good idea is to preview it before printing a hard copy.
Tip
check

If you're printing labels, print a test sheet on blank paper to confirm alignment with the labels.
Warning
close

Depending on your printer, getting envelopes properly printed can be a challenge.
More Articles
Photo Credits
photo_camera

Images 1, 7: Apple, Images 2, 3, 4, 5, 6: Chris Capelle