How to Play AVI Files on a Computer
by Kevin Lee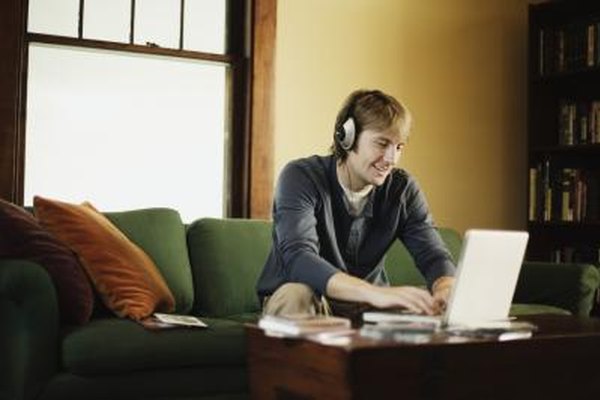 If you're watching Audio Video Interleaved files, you're using technology that dates back to Windows 3.0. An AVI file contains digital information that computers use to play videos containing sound. The technology is old, and you won't see as many AVI's on the Web as you do SWF's and MP4's. AVI's produce quality audio and sound, but their large file size limits their usefulness on sites that wish to present streaming video that plays quickly. However, you can still view AVI's that you discover on your computer or on the Internet.
1
Right-click the AVI file to display a menu containing options.
2
Select "Open With" to display the Open With window. This window enables you to choose the application you'd like to use to open the file.
3
Review the list of applications the window contains. Click the application that you want to play the AVI file, such as Windows Media Player, QuickTime, or Winamp -- some of the most common. The applications you see depend on what you or someone else installed on the computer. If you don't recognize any of the applications, pick any one that you see in the list.
4
Find the check box near the bottom of the window that reads, "Always Use the Selected Program to Open this Kind of File." Put a check mark in this box if you want Windows to make the application the default application that plays AVI's. Otherwise, remove the check mark from that check box if one already exists.
5
Click "OK" to have the application you selected display the AVI video.
Tips
check

If you don't see any applications in the Open With window, click the "Start" button, type "Windows Media Player," and click "Windows Media Player" when it appears in the search results. A wizard helps you set up the application. After you set it up, you can right-click an AVI in Windows Explorer, select "Open With," and select "Windows Media Player." After you make a media player your default application, you can simply double-click an AVI file to play it.

check

If you have a specific AVI you'd like to play, you'll find it in the folder where you downloaded the file and saved it. If you received an AVI as an email attachment, you stored it in a folder when you downloaded the attachment. On the other hand, if you simply want to browse and play AVI files that might exist on your computer, you may search for them in your Videos folder, which is the default location for videos.
Photo Credits
photo_camera

Jupiterimages/Brand X Pictures/Getty Images