How to Make Hard Hat Stickers
by J. Williams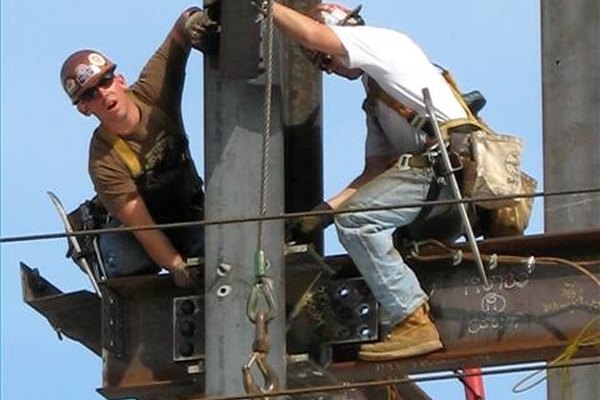 The images found on hard hats are nothing more than decals or stickers. These images can be made by using a home computer and inkjet printer. Designs can range from simple company names and established years to personalized hard hat stickers that show off a worker's personality.
Buy inkjet sticker paper. Inkjet sticker paper comes in pre-cut sheets or solid sheets that you cut yourself. Decide whether there is a shape available that will work for your hard hat sticker design idea, or buy the uncut sheet.
Design an image using photo software. This can be done by importing clip art or an image you like. You can also use a decorative font and create an all-text design. Common hard hat sticker designs include number of years' service followed by the company name, a company emblem, and warning text such as "Stop" or "Construction zone."
Insert the inkjet paper into the printer. Save the image. Click on "File" and "Print." When the printer Properties box pops up, enter the correct paper type and click on "Print."
Allow the printed hard hat stickers to dry for approximately 5 minutes. Use scissors to cut out the stickers. Peel off the backing, and carefully place them in the desired position on the hard hat.
Tip
check

Print out designs on regular paper to test how the image looks.
Warning
close

Stickers will be difficult to remove, and may tear or leave a sticky residue.
More Articles
Photo Credits
photo_camera

Wikimedia Commons