What is Lightroom?
by Kenneth Hamlett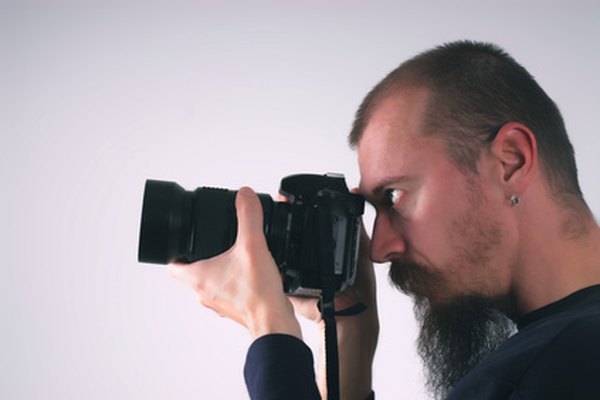 Adobe Lightroom functions as a stand-alone image management, editing and workflow tool. Lightroom supports many of today's digital camera RAW files, including Nikon, Canon, Olympus and Pentax. Lightroom provides photographers with an all-in-one tool that catalogs images, edits images and allows export of images to various other media and applications.
Image Management
Unlike some software programs that only offer image manipulation tools, Adobe Lightroom offers a complete image cataloging system. Lightroom's image catalog always contains the original unedited version of the image. Photographers have the option of backing up the image catalog at preset intervals including once a week, once a day, every time the application starts, the next time the application starts, once a month and never--should the photographer choose. Lightroom's library panel shows all drives that contain image content and every folder that contains an image inside of the catalog. Photographers can import images into the catalog and export the catalog's contents to other applications.
Image Editing
Lightroom offers a full suite of image manipulation tools. The develop panel in Lightroom shows a histogram of the selected image plus a host of editing tools such as white balance, exposure, brightness and contrast, tone curve, hue, saturation and color calibration and split toning and vignettes. Photographers also have the ability to remove red eye, crop, adjust the image's alignment and remove spots through the develop panel. Photographers can also view and use any of Lightroom's available image editing plug-ins through the develop panel. Lightroom offers non-destructive editing; the original file never gets destroyed or changed during editing.
Online Publishing
Lightroom offers many preset online presentation tools. Photographers can display images on websites like Flickr and Yahoo! directly from Lightroom. Those with personal websites can use Lightroom's built-in templates to create online web galleries all controlled through Lightroom. Any change made in Lightroom quickly updates the online gallery. With additional third-party plug-ins, photographers can integrate shopping cart functionality into Lightroom to add e-commerce capabilities.
Printing
Lightroom's print capabilities offer multiple print options. Photographers can print multiple instances of the same image on one sheet of paper, enlarge the image to fill the sheet of paper and also print the photographers identity plate information on the print. The identity plate personalizes Lightroom to show the photographer's logo instead of Lightroom's logo.
Slideshow
Lightroom allows photographers to create slideshows of any image in the photographer's catalog. With many pre-designed templates, photographers can create a slideshow with music and export it in high definition to share online. Photographers can choose opening and closing slide styles, select background images and insert text.
More Articles
Photo Credits
photo_camera photographer image by sasha from Fotolia.com