How to Get Rid of Electronic Devices Responsibly
by Evelyn Block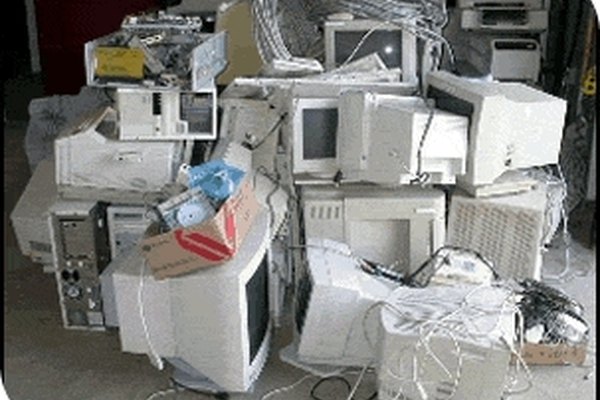 Electronic devices including computers, cellphones, televisionss, faxes, printers and MP3 players are constantly being improved and updated. New models are frequently released before we have time to consider how to get rid of the old ones. What we do with electronic waste is very important because electronics often contain toxic materials such as lead and mercury. Toxic waste should not be added to landfills.
If your equipment still works, try selling, trading or donating it. Freecycle helps you swap or give items away. EBay lets you trade old technology for credit on Paypal.
Some companies will reclaim and recycle their old products. Dell will take back anything it makes and will pay for shipping. Apple will give a 10% discount towards a new model of an iPod when an old one is returned. Sony has established a nationwide network of recycling centers.
Cellphones are usually traded every year or two. Organizations in every community, and often the cellphone provider itself, will accept donations of used phones. They will even help you erase your private information.
For many items, the battery is the most toxic component. Batteries can contain mercury or cadmium or other toxic metals. Rechargeable batteries can be brought to recycling facilities. Both Call2Recycle and Earth911 will help you find sites that accept disposables. All you need is your zip code to find sites that accept these disposable items.
Tip
check

Take action to protect the environment.
Warning
close

70% of the total toxic waste in landfills today comes from electronics.
More Articles