How to Get Free T-Mobile Wi-Fi
by Faizah Imani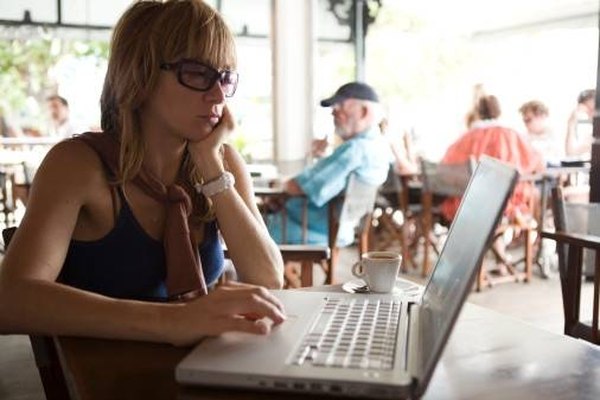 Want to go out and have a great time on the town without getting behind on your work? Who says that you can't work and play at the same time? Grab the keys. Pack the laptop. Jump in the car. With free T-Mobile Wi-Fi you don't have to be stuck at home anymore. Start enjoying the freedom you have so desperately desired.
How to Get Free T-Mobile WiFi
Take your Apple iPhone to any T-Mobile Wi-Fi HotSpot. For a listing of T-Mobile Wi-Fi HotSpots, visit the T-Mobile website (see "Resources" section).
Open your iPhone's "Settings" application. Click "Wi-Fi." Ensure that the Wi-Fi is set to the "On" status. Close out of the settings application. Begin surfing the Internet using free T-Mobile Wi-Fi.
Check your laptop computer to ensure that it has a wireless card installed. If you are uncertain of whether or not your laptop has a wireless card installed, contact your computer manufacturer or refer to your user's manual.
Take your wireless laptop to a hotel or bookstore that offers free T-Mobile Wi-Fi. Hyatt Place Hotels, Red Roof Inns, Borders Books and Barnes & Noble are a few entities that offer free T-Mobile Wi-Fi to their customers. Some airports also offer free T-Mobile Wi-Fi. Refer to the T-Mobile website for hot spot locations. Contact the location to verify whether or not the Wi-Fi is free.
More Articles
Photo Credits
photo_camera

Getty Images