What Features Does the iPhone 5 Have That the iPhone 4S Doesn't?
by Andy Walton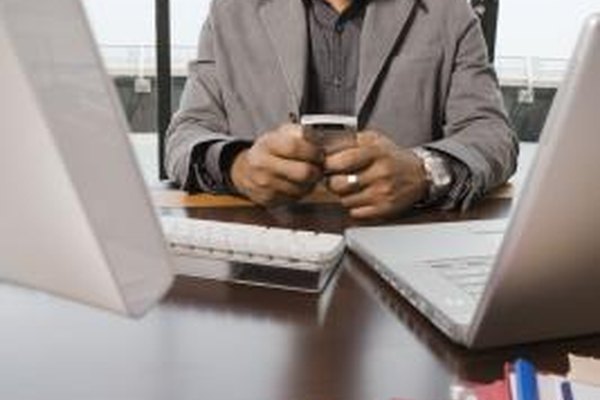 The iPhone 5 represents a major revision to Apple's product lineup, with an new design and significantly more power than any previous iPhone model. New selling points such as HD video calling and a larger display make the iPhone 5 worth considering even for users of its predecessor, the popular iPhone 4S. A look at the iPhone 5's new features is a must for anyone who is weighing up the cost of switching to Apple's flagship phone.
A6 Processor
The iPhone 5 runs on Apple's A6 processor, while the iPhone 4S uses its predecessor, the A5. Although both are dual-core chips, testing organization Primate Labs found the A6 chip to be more than twice as fast as the A5 in benchmarking applications. The A6 runs at 1.3 GHz and features 1GB of RAM, while the A5 processor in the iPhone 4S runs at 800 MHz and has 512MB RAM. In practice, the A6 processor makes for a smoother operating experience and allows the iPhone 5 to run complex apps comfortably.
FaceTime HD
The rear-facing cameras on the iPhone 5 and 4S have similar specifications. However, the iPhone 5 features an improved forward-facing camera that can shoot 720p HD video, allowing users to make HD video calls through Apple's FaceTime service. The 4S supports only VGA-resolution video through its forward-facing camera. In addition, the front-facing camera on the iPhone 5 can shoot still photos at 1.2 megapixels, while the 4S shoots front-facing images in VGA resolution.
Larger Display
The iPhone 5 features a taller display than the 4S, although both are the same width. This gives the iPhone 5 a diagonal screen measurement of 4 inches, compared to the 3.5 inch measurement of its predecessor. The iPhone 5 display runs at a higher resolution, displaying 1136-by-640 pixels compared to 960-by-640 pixels on the iPhone 4S. This increased resolution means that the iPhone 5 displays the same number of pixels per inch as the 4S despite its larger screen, with both displays running at 326 ppi.
LTE Support
Long Term Evolution (LTE) is a cellular carrier technology aimed at increasing the data speeds available to mobile customers. Figures from the GSMA, a mobile industry association, indicate that LTE can deliver speeds comparable to a cable Internet connection, with downloads of up to 100 megabits per second and upload speeds of up to 50 Mbps. The iPhone 5 offers support for LTE, but the 4S does not have the necessary hardware or antenna to work with the technology.
Photo Credits
photo_camera

Creatas Images/Creatas/Getty Images