How to Extract Slides from a PPS Show
by C.D. Crowder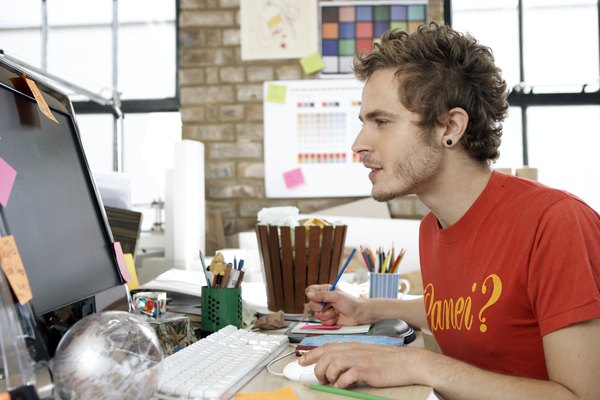 When viewing a PowerPoint slide show, or PPS file, you may want to extract a slide or image from the show for later reference. There are two popular methods of extracting slides. The first involves changing the format and viewing each individual slide. The other involves saving slides as images via a screen capture. Both will allow you to successfully extract slides from PPS files. Though you may not be able to edit the slides, you can create duplicates by referencing the extracted slide.
Convert to PPT
1
Go to "Start" and click "My Computer."
2
Click "Tools" and choose "Folder Options."
3
Select the "View" tab and uncheck the box stating "Hide extensions for known file types."
4
Right click the PPS file and change the "PPS" portion to "PPT."
5
Double-click the file to open it in either Microsoft PowerPoint or OpenOffice Impress.
6
Select the slide you want to extract.
7
Go to "File" and choose "Save As." Choose either "JPEG" or "GIF" from the "Save As Type" box.
8
Select "Current Slide Only" to save only the current slide.
Screen Capture
2
Pause the show on the slide you want to capture. Click the slide and press the pause button at the left corner of the screen.
3
Press "Print Screen" or "Prt Sc" on your keyboard. If you have a laptop, the Print Screen button may require you to press the "Fn" or "Function" key at the same time as the "Print Screen" button.
4
Open an image editor program that allows you to paste images into it. For instance, use Paint in Windows. Go to "Start," select "All Programs," choose "Accessories" and select "Paint."
5
Press "Ctrl" plus "V" to paste the slide image.
6
Save the slide image by going to "File" and "Save As." Choose your image format type.
Tip
check

If you don't want to purchase Microsoft Office, OpenOffice is a free alternative.
Warning
close

You cannot use the first option if the file is in an executable format, with the .exe extension. You must use the Screen Capture option.
Photo Credits
photo_camera

Ciaran Griffin/Lifesize/Getty Images