How to Find Ellis Island Records
by Contributor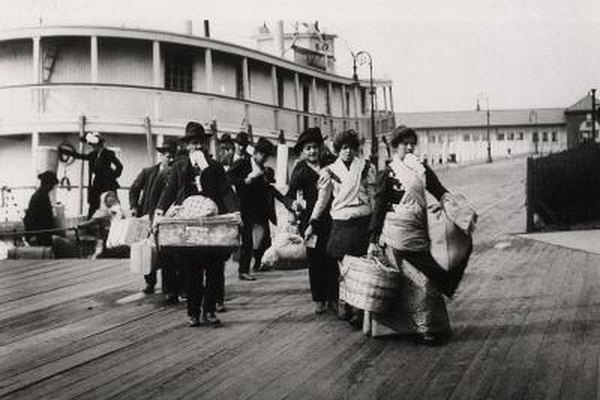 Ellis Island was the gateway to the new world from 1892 to 1954. During that time, more than 22 million immigrants from all over the world came through Ellis Island. Passenger records available include such information as name, gender, age on arrival, marital status, ship name, port of origin and last known residence. If you're hoping to trace your ancestors back to their homelands using Ellis Island records, your search will be simpler if you know the immigrant's full name, birth or marriage date, place of origin or names of family members.
1
Search the records available on the Statue of Liberty-Ellis Island Foundation's website: www.ellisisland.org. You can begin your search using the passenger's first and last names, approximate year of birth and gender. At minimum you must enter a last name to begin your search.
2
Visit the American Family Immigration History Center on Ellis Island to search the records in person. Experienced volunteers can help you locate the records you're looking for.
3
Visit the National Archives building in Washington, D.C. to search immigration records for arrivals to the United States between 1820 and 1982. Detailed records at the National Archives include those from many different ports of arrival in addition to Ellis Island.
References
Photo Credits
photo_camera

Photos.com/Photos.com/Getty Images