How to Edit a Video VOB File
by Quinten Plummer

Whether you're looking to create a DVD or you simply want to merge and edit some ripped VOB files, with the right tools, you can edit and export your VOB files in no time. With the help of a VOB/MPEG video file editor, you can trim and organize your VOB video chunks to your tastes and render them into a single video file.

Launch your computer's web browser and navigate to the homepage of Womble multimedia (see link in Resources). Download a copy of MPEG Video Wizard DVD to your computer.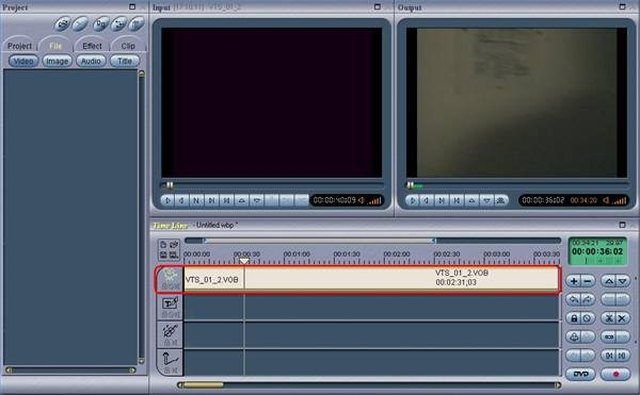 Launch MPEG Video Wizard DVD. Drag and drop your VOB file(s) into MPEG Video Wizard DVD's time line. Drag the file into the "Video Track" in the time line.
Use the "Forward" and "Reverse" arrows in the bottom-left corner of the "Output" window to cue your video forward or backward, or drag the time line marker to scan through the VOB video file.
Use the "+" and "-" buttons to zoom in and out of the VOB file on the time line for more precise editing. When you're ready to begin trimming, click the button marked with the scissor icon to split your VOB file--the file will be split at the time line marker's location.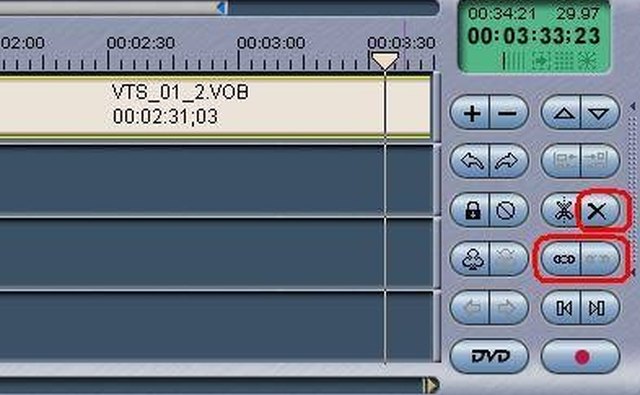 Click the "Group" button first, and then click the "Ungroup" button to separate the split file. Select a file, and then click the "Delete" button to remove the unwanted video portion.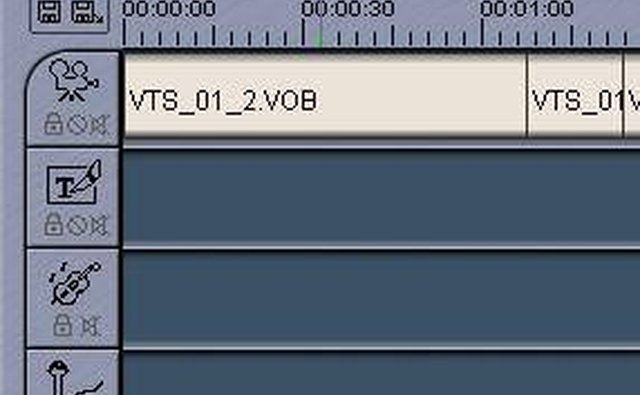 Use the additional tracks, below the video track, to add text, music and voice to the time line--and the final video file.
References