How to Dispose of Printers, Scanners & External Hard Drives
by Bonnie Conrad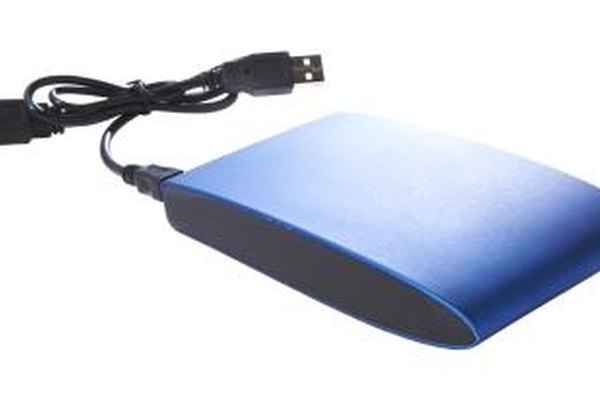 If you just purchased a bunch of new computer equipment, you may be wondering how to dispose of your old equipment. The rapid pace of technology, combined with our insatiable appetite for new and improved electronics, has combined to create a big problem with electronic waste. It is therefore important for owners of printers, scanners, computers and other electronic equipment to dispose of those old devices in an environmentally friendly manner.
1
Determine the working status of each piece of electronic equipment you own. Many charities, such as Goodwill Industries and the Salvation Army, may be willing to accept donations of electronics if they are in working order. These items are then sold in the retail stores operated by the charities or given to families and individuals who would otherwise be unable to afford computers, printers, scanners and other computer equipment.
2
Format your external hard drive before donating it to charity or disposing of it through recycling. Never simply throw a hard drive in the trash--be sure that it is fully formatted before disposal.
3
Visit the Environmental Protection Agency's website at EPA.gov for a list of local resources to help you recycle your nonworking computer equipment. Also contact your local township or municipality for information about special recycling programs it may have. Many towns and cities allow residents to set their old computer equipment at the curb once or twice a year and have those items picked up for recycling.
4
Contact computer retailers, especially those that sell both new and used computers. Many computer dealers will be glad to receive external hard drives, printers and scanners to rebuild and resell.
References
Photo Credits
photo_camera

Thomas Northcut/Photodisc/Getty Images