How to Change the Restrictions of iPhone Apps
by Avery Martin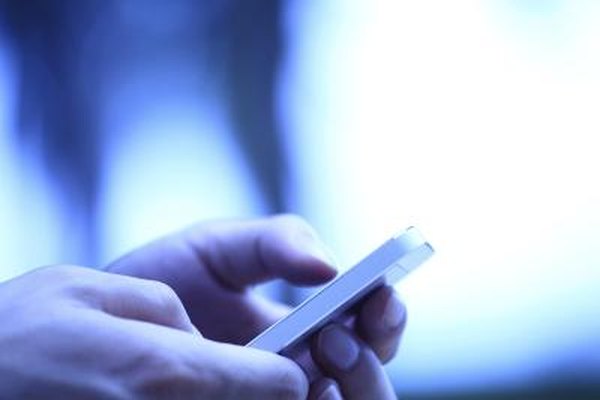 Apple's iPhone running iOS 7 provides a way to enable restrictions for many apps including Safari, FaceTime, Camera, Siri, AirDrop, CarPlay, the iBooks Store and the iTunes Store. Additionally, you can prevent the use of apps that have a specific age rating. You can only restrict apps that are shown within the Allow section of the Restrictions page on the iPhone. When setting up restrictions, you must choose a passcode. Don't forget your passcode; if you do, you must complete a factory reset of your iPhone to gain access to the Restrictions settings again. If you must complete a factory reset, all of your phone's will be deleted, but you can restore your data from a recent backup.
1
Tap the "Settings" app.
2
Select "General" and choose the "Restrictions" option.
3
Choose the "Enable Restrictions" option, then input and confirm a four-digit password. For extra security, choose a different password than the one used to access your iPhone from the lock screen. If you already set up restrictions, enter the passcode you used when setting it up.
4
Set the toggle switch to the On or Off position for each app you want to enable or disable in the Allow section. For example, you can disable the iBooks Store app by setting the toggle switch to the Off position.
5
Choose the "Apps" option in the Allowed Content section. Choose an age range to display content that meets your criteria. For example, if you select the "4+" option, then the iPhone only grants access to apps rated for children under four years of age.
6
Change any of your advanced app settings by selecting an option from the Privacy section and adjusting the toggle switch for the app you want to restrict to the On or Off position. For example, select the "Location Services" option and set the "Camera" toggle switch to the Off position to prevent use of the camera.
Warning
close

Information in this article applies to the iPhone 5S and iOS 7. It may vary slightly or significantly with other versions or products.
More Articles
Photo Credits
photo_camera

fatesun/iStock/Getty Images