How to Make Certificate in Powerpoint
by James Ballou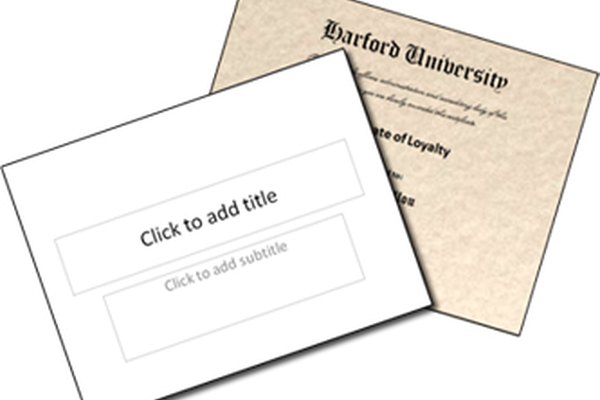 Using Microsoft PowerPoint to create certificates, you can change names and dates without accidentally changing the layout. Once the layout is complete the file can be given to coworkers or assistants or just about anyone who can then fill in all of the pertinent information. This tutorial provides the steps needed to create professional looking certificates that are simple to use and easy to modify.
1
Change the font and size of the top box that appears in new PowerPoint files. Change the text size to 24 points and the font to Old English or another calligraphy font. This box is for the recipient's name.
2
Change the bottom box font size to 20 points and resize and position the two boxes in the center of the screen as in Image 1. This box is for the date the certificate is issued.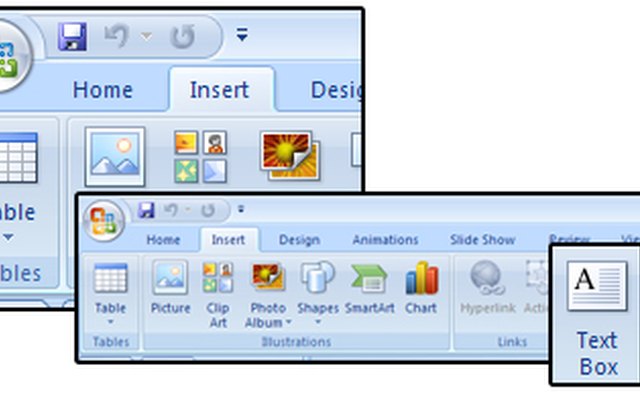 3
Prepare to insert a text box by clicking the "Insert Tab" at the top left of the screen. Click the Text Box button when it is visible, then click and drag the mouse across the screen to create the proper size box as in Image 2.
4
Add additional text boxes for the institution, description, award information and any other text desired. Populate the text boxes with the desired information as in image 3.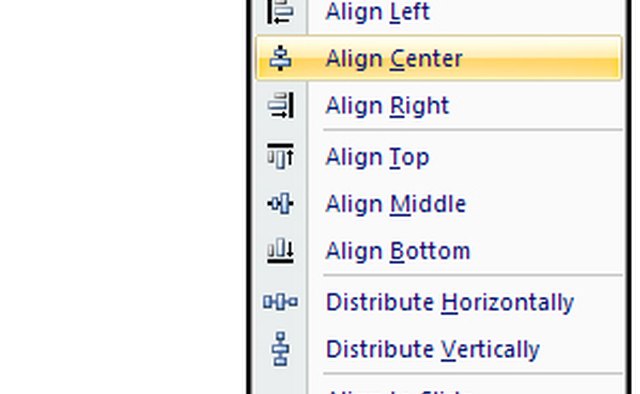 5
Select all of the added text boxes by holding down the Shift button on the keyboard and clicking each box. Click the "Drawing Tools" tab and the "Format" tab. Align the boxes by clicking the "Align Center" button as illustrated in Image 4.
6
Change the font color of the individual text as desired.
Tips
check

Print the documents on certificate paper to give them a more professional look.

check

Use WordArt and graphics to dress up the certificates and make the documents fun.
More Articles
Photo Credits
photo_camera

Image by James Ballou