Best Buys in Land Line Phones for the Hearing Impaired
by Scott Shpak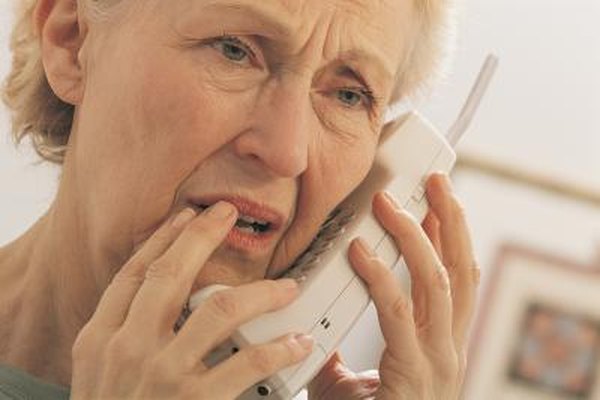 Using land-line telephones is difficult for people with any level of hearing loss. Compromises made to telephone systems to transmit voice signals through phone lines have diminished voice clarity. As most of speech definition comes from a small percentage of frequencies, this lack of clarity gives rise to the need for telephones and accessories with special features to aid the hearing impaired.
Amplified Phones
The Clarity XL-40D, the Krown Manufacturing StarPlus-45 and the Williams Sound TeleTalker are corded conventional telephones that allow the user to adjust amplification, raising the level of the caller's voice. All of the phones mentioned are hearing-aid-compatible; have a visual ring indicator; and adjustable tone control to add high frequency information, which addresses the speech definition range. These phones range in price from $100 to $200.
Line Amplifiers
Line amplifiers offer an economical way to address the need for additional volume. Line amplifiers convert regular corded telephones for use by the hard-of-hearing by connecting between the telephone and handset using modular telephone connectors. Clarity's HA-40 line amplifier provides both volume and tone control, while Krown's InLine Amplifer has volume control only. Both units are powered by a 9-volt battery to provide amplification. These line amplifiers are available for less than $50.
Cordless Phones
Land-line cordless phones designed for the hearing-impaired are also available. In past, cordless phones would often interfere with hearing aids by inducing a humming noise; however, that is not an issue with digital hearing aids. In fact, the selection of cordless amplified phones is much wider than than corded units. Prices vary according to the features. Cordless phones from Clarity, ClearSounds and Geemarc retail from $100 to $200.
Headsets
Businesses often use headsets for telephone-heavy jobs. Adapting a business telephone system for the hearing-impaired requires a line amplifier arrangement to incorporate into existing phones, as well as the ability to connect the headset microphone. Serene Innovations' UA-50 business phone amplifier provides the connection of conventional headset/microphone combinations. Hearing-impaired users also find binaural headsets, such as those made by Plantronics, to aid clarity in noisy environments.
References
Photo Credits
photo_camera

Comstock/Comstock/Getty Images