How to Burn Part of a Song From a CD
by Serm Murmson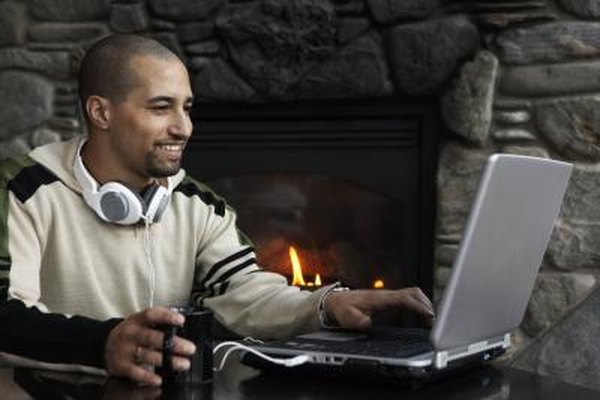 When you rip music from a CD, the tracks upload to your computer as they appear on the actual CD. If you wish to isolate part of a song as its own track, you will need to be comfortable with basic audio editing software. This is a valuable skill to have, as such software is very useful in all manner of audio creation and manipulation. If you wish to use part of a song as a sample in a work of your own, this skill is central to that process.
Ripping the Source CD
1
Insert the source CD into your computer.
2
Open your preferred audio ripping software. There are some standalone programs that do this, though this function is standard on almost all media players.
3
Rip the desired tracks from the CD. Make sure that your files are going to an easily-located directory and are of a workable file type.
Audio Editing
1
Open your preferred audio editing software. There are many programs available which will suffice for this task. Some, such as Pro Tools, are high-end professional programs that have a wide range of possible uses. Others, such as Audacity, are free, open-source programs with slightly reduced functionality. Any audio editing software should be capable of isolating parts of a file.
2
Open the song from which you wish to isolate parts. It should display as a waveform. Waveforms show the relative peaks in amplitude over the course of a song.
3
Find the desired segment. This can be done visually, by looking at the waveform, or it can be done through listening to the file.
4
Cut out the parts you do not want. Treat the file as if it were a text document, using the same cut function as you would in a word processing program.
5
Apply fade-ins and fade-outs to the beginning and end of the segment, if desired. Each audio editing program is slightly different, but you should be able to find the fade-in and fade-out functions in one of the drop-down menus of the program. Highlight the area you wish to fade in, and apply a fade-in to it. Likewise, highlight the area you wish to fade out, and apply a fade-out to it.
6
Save the file. Make sure you save the file to a straightforward location and that it is saved in the desired format.
Tip
check

This process alone does not make you the artist of the song. Even if you are sampling a song in your own work, always make sure to give credit to the original artist.
References
Photo Credits
photo_camera

Thomas Northcut/Photodisc/Getty Images