How to Get Your Big Fat Ebates Payment
by braniac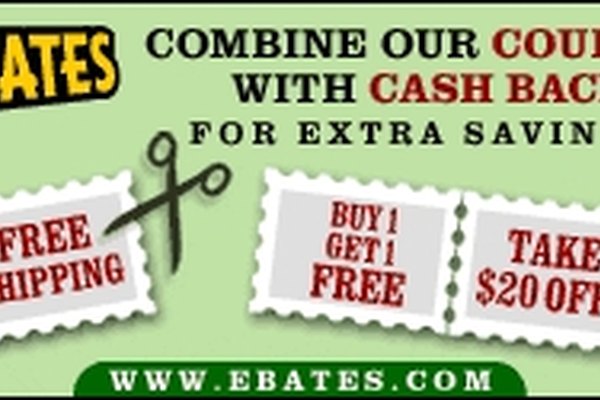 If you like the convenience of shopping online and also like to save money than start shopping through a site that pays you rebates and bonuses from over 1200 online stores. You may have already shopped with these stores in the past and missed out on the rebates so before you make another online purchase follow the steps below to get your Big Fat Ebates Payment on future purchases.
Go to ebates.com (Click Ebates in Resources below).
Fill in your email address and a password and click "start shopping." This will bring you to the Ebates home page.
Search for an item you'd like to purchase by either typing the name of the item in the search box or browsing by category or website/store name. You will see each stores cash back rebate percentage which can range from 1% to 25%.
When you've found the merchant/store you want to shop at, click on it. You will see a screen with a tracking ticket number telling you the percentage of your rebate. This is how ebates tracks your purchases.
Make your purchase at the selected merchant/store just as you normally would have in the past.
Return to the ebates site every time you need to make an online purchase. You must start at ebates first and then click through to the merchant you wish to purchase from so the rebate tracking tickets can be created.
Check your Ebates account occasionally to see the rebates adding up.
Receive your Big Fat Ebates Payment every 3 months by either Paypal or check. You can even designate that your payment go to a charity if you'd like. There is a $5.01 minimum payout requirement and earnings do roll over to the next quarter if you don't meet the minimum.
Tips
check

Bookmark the ebates site to help you remember to start your shopping there.

check

Refer your friends to Ebates by clicking the 'Tell-a-Friend" tab and earn bonuses when they make a qualified purchase.
Warnings
close

Shopping through ebates can become addicting so pace yourself!

close

Some purchases will take a few days to show up on your ebates account so don't panic if you don't see them immediately.