Beginner Tips for the Nikon D40
by Kenneth Hamlett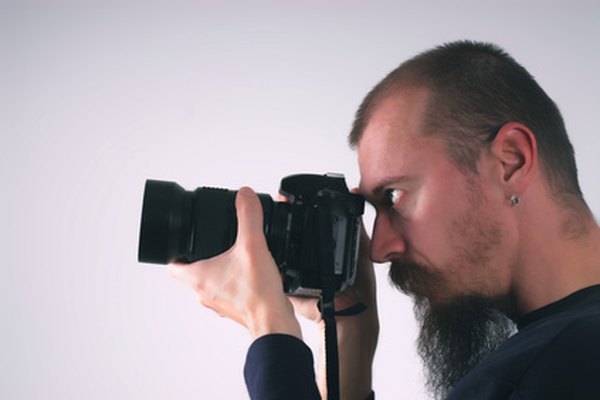 Although no longer in production, the Nikon D40's controls and 6.1-megapixel sensor can grab beautiful images. The D40 offers a built-in speedlight, in-camera editing capabilities and image optimization controls. For the beginning photographer, the D40 also offers options that can seem overwhelming. These are a few basic tips to get a jump-start on snapping good images.
Image Format
The D40 produces images in two styles--Nikon Electronic Format (NEF) and Joint Photographers Expert Group (JPEG) format. The beginner should set the D40 to create images in JPEG format. This offers more versatility for showing, printing and uploading images to the internet. Images shot in NEF must be converted to JPEG before emailing, displaying on the web or adding to accounts such as Flickr or Picassa. JPEG format slightly compresses the image pixels, which creates a smaller file. This allows the photographer to save more images on the camera's storage media. NEF files are not compressed and contain more data.
Exposure Modes
Exposing the D40's digital sensor to light creates images. Three factors determine how much exposure an image receives when taking a picture--shutter speed, aperture and ISO setting. ISO stands for International Organization for Standardization. The D40 has five exposure modes--programmed auto, shutter-priority, aperture-priority, manual and digital vari-program. The exposure modes determine how the camera sets the three exposure factors. For the beginner, keeping the camera in programmed auto mode allows the camera to optimize these factors based on predefined algorithms. The other modes require the photographer to select either the shutter speed, aperture, or both to determine what type of scene is shot. Programmed auto mode takes the guesswork out of getting images exposed properly.
Flash
The flash on the D40 has a maximum range of 11 feet with its ISO set to 200. When using the flash, stay within its specified range. Subjects outside of the camera's range will not receive enough light to expose them properly. This is especially important when taking pictures in large venues, such as a football stadium or stage. The flash also isn't just for indoor shooting. On bright days or in the shade, using the flash helps create a more pleasing portrait because it makes the subject stand out against the background and eliminates some harsh shadows created by the sun.
More Articles
Photo Credits
photo_camera photographer image by sasha from Fotolia.com