How to Become a Tester for the iPhone
by Diana V. Faustmann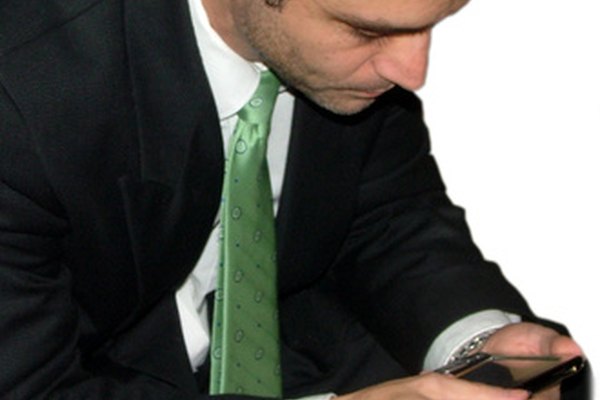 Opportunities to test the iPhone are scant given what "The New York Times" has described as Apple's "obsession with secrecy," and given the company's disinclination to test the waters of public opinion. As Apple CEO Steve Jobs told "Fortune" in 2008, "We do no market research." You could test the iPhone under tightly controlled conditions as part of an Apple, AT&T or Verizon technical team. You could test the iPhone fortuitously as part of an Apple-targeted industry group. But the most straightforward way to become an iPhone tester is by simply using your device and providing constructive feedback as you go.
1
Click on the Apple iPhone Feedback link (see Resources). Enter your name and email address.
2
Describe your feedback succinctly on the "Subject" line. Use a brief sentence to sum up your topic. For example, "Creating groups in Contacts would be very useful" or "iOS version X has disabled some apps."
3
Select the "Feedback Type" that aptly describes your input. For example, choose "enhancement request" for "Expand wallpaper and ring tone library," or "bug report" for "Camera has been crippled by latest system update."
4
Begin "Comments" by describing your feedback's context. For example, "I noticed a significant loss of speed after updating to iOS version X on my 3G device." Continue with direct and objective statements. End positive feedback with appreciation, and negative feedback with concern or suggestions to alleviate the issue.
5
Identify your iPhone's operating system. To confirm your current system, select the "Settings" icon on your iPhone's home screen. Tap "General," "About" and scroll down to "Version."
6
Review your comments for correct spelling, grammar and clarity.
7
Click "Submit Feedback."
Tips
check

Use feedback to provide your thoughts on "big picture" issues. To resolve specific issues, contact Apple iPhone Support instead.

check

Software developers can preview, test and provide feedback on beta versions of iPhone's operating system (iOS) by participating in Apple's developer community.
Photo Credits
photo_camera checking PDA image by Leticia Wilson from Fotolia.com