The Best Android Antivirus & Firewall
by Chad Davis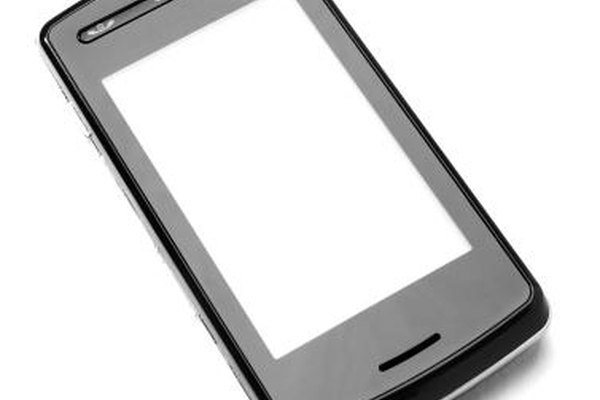 Mobile anti-virus and firewall services are available to Android owners through a variety of security applications found in Android's market, Google Play. Smartphones and other mobile devices are commonly used to access private information such as messaging, browsing, banking, location, and social networking. According to an article published by Forbes in 2013, Google's Android operating system is the market share leader for the smartphone segment. As a result, viruses and security exploits increasingly target Android devices. Consequently, Android users have more to worry about when considering data security. These apps are among the best in mobile security on Android devices.
Lookout
Lookout offers many options for Android users to monitor and track their device. In 2012 Lookout received PC Magazine Editors' Choice Award for its triple-threat protection including security and privacy, backup, and missing device. The anti-virus feature can automatically scan apps and Web links before they are downloaded to prevent viruses and malware from entering the device. Similar to computer anti-virus applications, Lookout quarantines security risks and first prompts the user for removal. One of the best features of Lookout is the lost-device functionality allowing users to locate, backup, and wipe their devices remotely.
ESET
The feature that makes ESET one of the best choices for mobile security is blacklisting. Blacklisting allows you to assign phone numbers to be blocked from text messages (SMS), multimedia messages (MMS), and phone calls. Blacklisting applies to both incoming and outgoing communication methods. ESET offers a comprehensive security suite including anti-virus, anti-spam, call blacklisting, and theft protection. Running ESET's security audit provides a detailed list of the device's current security settings and a checklist with options for patching security gaps.
Mobiwol
Mobiwol is the only app that provides a manageable firewall to Android devices that have not been rooted. For nonrooted Android devices, Mobiwol provides the best features for mobile firewalls. Monitoring and restricting apps from accessing a network can be useful for users wishing to identify and limit app usage on their devices. It's also a great way to monitor battery consumption and performance. Natively Android limits access to firewall settings to devices that have superuser permissions -- that is, rooted devices. Mobiwol grants users the ability to allow or block network connectivity without having a rooted Android device.
Droidwall
Droidwall offers robust firewall security features not seen in other apps, making it the best choice for advanced users. Droidwall requires a rooted device and therefore is best for advanced users. This front-end app utilizes the underlying Linux technology found in Android to restrict certain apps from accessing the network. Droidwall is ideal for users seeking advanced options such as custom internet protocol table rules. With many advanced features and settings, Droidwall offers robust network security not found in other apps.
Photo Credits
photo_camera

Thomas Northcut/Photodisc/Getty Images