How to Watch a Webinar on iPhone's GoToMeeting
by Julius Vandersteen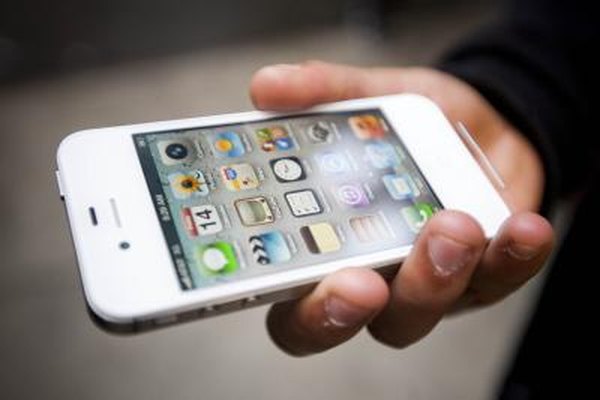 Although you may be accustomed to watching GoToMeeting webinars on your desktop computer, you can also use an iPhone to attend a webinar. Similar to attending webinars on a computer, you need an invitation from the meeting's organizer so you can enter the invitation code. GoToMeeting's online webinars enable you to see and hear the people as they address viewers and share items such as slideshow presentations, tutorials, financial reports or images of product mock-ups.
1
Press the "Home" button on your iPhone to go to the home screen.
2
Tap the "App Store" icon if you don't already have the GoToMeeting app installed on your iPhone. Tap "Search" and tap the search field. Type in "GoToMeeting," and then tap "Search" once more. Tap "GoToMeeting" from the search results. Tap the word "Free," followed by "Install App" and then enter your Apple ID and password at the prompt. The GoToMeeting app downloads and installs onto your device.
3
Tap the "GoToMeeting" icon to launch the app.
4
Tap the field next to "Meeting ID" and then type in the 9-digit webinar ID that you received from the meeting's organizer. If you received the invitation to the webinar via an email account to which you have access using iPhone's Mail app, you can tap the link in the email message to launch the GoToMeeting app.
5
Tap the "Name" field and type in your name. Tap the "Email" field and type in your email address. Providing your email address is optional.
6
Tap "Join Meeting" to begin watching the GoToMeeting webinar.
References
Photo Credits
photo_camera

Michael Nagle/Getty Images News/Getty Images