How to Use Excel to Make Menus & Shopping Lists
by James Highland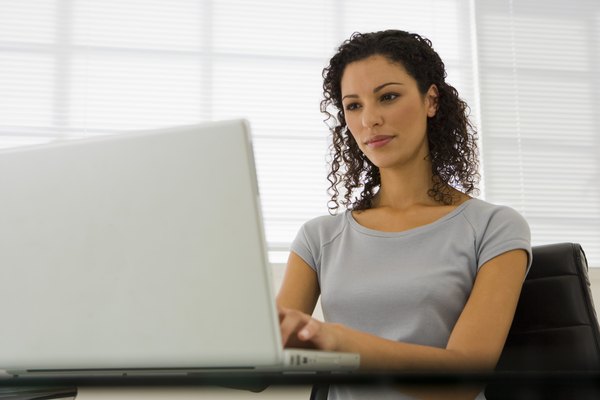 Microsoft Excel is a versatile tool that applies to a wide range of tasks. While the program is often associated with financial applications and mathematical formulas, its basic columnar format also extends to many other projects. Shopping lists are particularly easy to accomplish with Excel. Often for personal use, a shopping list does not require fancy formatting and is thus created quickly. Restaurant menus are a creative use of the program. The many built-in graphic formatting options in Excel can render beautiful menus for any occasion. Plan your next party or meal from start to finish using Excel.
Shopping List
2
Choose any column in the blank default document for your shopping list.
3
Single-click the first cell in the column. It will become highlighted with a black border.
4
Type in the first item in your shopping list and press "Enter." The mouse cursor automatically moves to the next cell beneath.
5
Type in the next item and press "Enter." Proceed to enter as many items as you wish. Excel keeps them easily in a vertical column for easy printing.
Menu
1
Visit the official Microsoft Templates website at office.Microsoft.com/en-us/templates/TC102104841033.aspx?pid=CT102530571033.
2
Type "menu" in the Templates search box at the top of the Web page and press the Search button. A list of pre-formatted Excel templates will appear for creating a variety of menus in many styles.
3
Choose a style that suits your restaurant or event. Click on a menu template that interests you. A larger image of the template design will appear for further inspection.
4
Click the Download button to acquire the template. Microsoft Excel templates are free. The template will begin downloading.
5
Open the Excel template after it has downloaded. The pre-formatted menu will appear. Replace the menu details with your own meal items.
Tip
check

Excel users will usually have other Microsoft Office software installed as well. A larger collection of menu templates are available for Microsoft Word, so you may consider using that program as well for your event.
Warning
close

It is possible that your Web browser will not allow the Microsoft Office website to download the Excel template. Microsoft templates often require Internet Explorer with its latest updates to authorize the template download. Switch to Internet Explorer for this download and follow the onscreen instructions to install the Microsoft Active X utility, if necessary. These instructions may appear when you initiate a template download.
References
Photo Credits
photo_camera

Pixland/Pixland/Getty Images