How to Use Leica Geo Office Tools
by Whitney Houston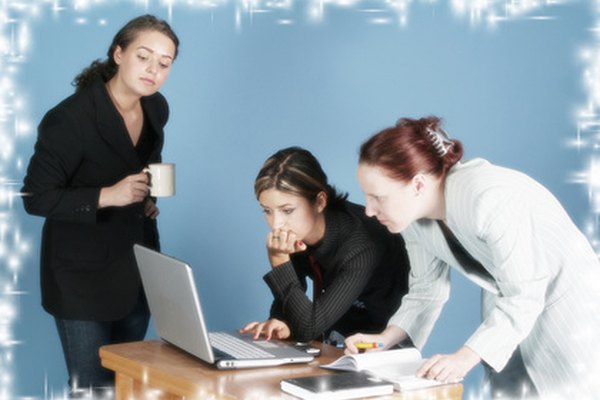 Leica Geo Office Tools, released in 2004 by Leica Geosystems AG, allows you to manage a multi-branched project from one interface. The software supports importing and exporting to these instruments: GNSS,TPS, and Levels. It also features GNSS data processing (SmartCheck), TPS processing (simple and complex traverses), Level data processing, Network adjustments (in combination) and COGO calculations (Datum and Volume). GNSS processing will automatically handle SmartStation set-ups and will join with terrestrial data under a multiplex Least Squares Adjustment.
1
Install the LGO-Tools CD on your PC. Follow the instructions on the CD, which should pop up after you insert the disk. After installation is complete, begin LGO Tools by double-clicking on the icon on the desktop.
2
Choose from one of the following menus: Projects (management of projects), Codelists (allows you to create and arrange uploading codelists), Raw Data Import (import GSI coordinates data and make a project), ASCII Data Import (import ASCII coordinates and create a project), ASCII Data Export (export coordinate data), Data Exchange Manager (download or upload data), Software Upload (upload new firmware), Format Manager (create formats for downloaded material), Configuration Manager (configure instrument settings) and Coordinate Editor (create upload coordinate lists).
3
Choose your instrument type by selecting Tools in the left-hand sidebar then clicking Data Exchange Manager (below Tools). Click Settings in the window to the right, and select your instrument from the drop-own box under Com Settings. Change the instrument's parameters if desired.
4
Launch the Data Exchange Manager, which will upload or download data. Under Tools on the sidebar, click the Data Exchange Manager icon. You will see available serial ports on the left window. Choose the Com port that your instrument is connected to and click the + symbol, collapsing it. The window on the right is a map of your computer's disk structure. Grab the files you wish to exchange and drag and drop them over to the instrument in the left window. Coordinates, Formats, and Codelists are the only files that can be uploaded. Measurements and Coordinates are the only files that can be downloaded.
5
Upload software by clicking the Software Upload icon under Tools. The install wizard will launch and guide your through the process.
6
Activate the Coordinate Editor by clicking on it underneath the Additional Tools button in the sidebar. Select File and then New to get a new, empty coordinate sheet. Enter your coordinates (Point ID, Easting, Northing, Elevation, Code) and save the file.
References
More Articles
Photo Credits
photo_camera Office image by Yvonne Bogdanski from Fotolia.com