How to Use Google Docs for Collaboration
by Amanda Morin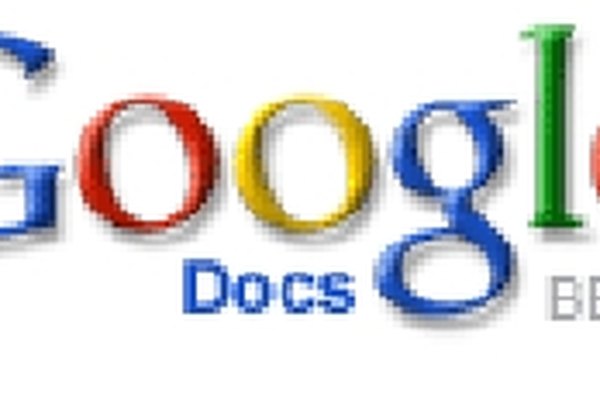 As a word processing program, Google Docs rivals MSWord in its features and ease of use. It's also free and can be used from any Internet-ready computer by anyone who has a Google account. Additionally, the program makes real-time, multi-location collaboration an accessible reality. Collaborators, owners and viewers of documents can save both time and money by using Google Docs for collaboration. Read on to learn how to use Google Docs for collaborative purposes.
Sharing a Document
Sign on to your Google Docs account and open the document you want to share with other users. If you don't yet have a document set up go to File -> New Document to create one. Name and save the file, but remember the name needs to be easily recognizable by all collaborators. If you don't enter a name, Google Docs will auto save the document using the first sentence on the page as a filename.
Click "Share" in the top corner of the document. From the pull-down menu choose "Share With Others" and enter a mailing list or the email addresses of the people with whom you want to share access.
Choose whether you want them to be able to just see the document or to make changes to it as well, checking the "Viewers" or "Collaborators" box depending on the answer, make sure the "Invitations may be used by anyone" box is checked and then click the "Invite" button.
Select "Publish as web page" from the "Share" menu if you want more than 200 people to be able to view the document. This will allow maximum access, but viewers will not be able to make any changes.
Working With Collaborators
Discuss real-time changes with collaborators. As you are editing a document or using a presentation, you may see a shaded box on the bottom of the document screen with usernames on it. This means they are working with the doc at the same time as you. Use the "Discuss" tab to talk with them about your work.
Investigate collaborators whose names you don't recognize. It's possible that one of your invited users also invited someone to share this document or that a user has changed his screename since the invite went out. When in doubt, send an email to confirm the identity of the collaborative user.
See edits as they are being made by others. Google Docs auto-saves frequently, which means you will be able to see any revisions that have been made within a minute or two of the change. Click File--> Revision History to see all the different incarnations of your document.
Remove collaborators by clicking on the "Share" tab. Select "Share with Others" and when you see the "This document is currently shared" message, click on the "x" next to the offending users' name. This will remove his access to the document or spreadsheet, but only if you have permission to do so. The owner of a document should almost always have this permission.
Tips
check

You can share multiple documents at a time by going to your list of Google Docs, checking the boxes next to the document/spreadsheet names and clicking the "Share" button.

check

It's not necessary, but when you share a document you can also add a personalized message to the email notification that goes to your collaborators.
More Articles