USB Flash Drive Recovery Tools
by Aaron Marquis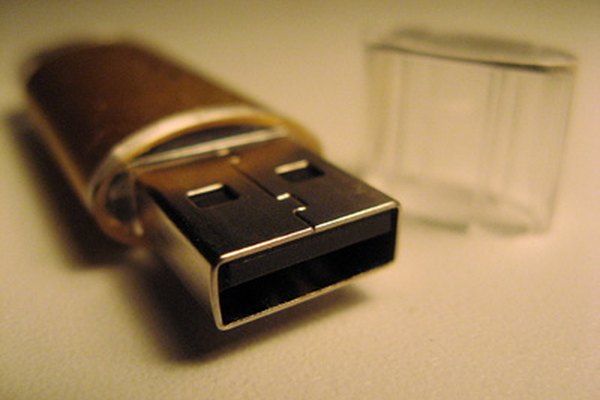 Advances in storage capacity and portability of USB flash drives have made these devices ideal for document and media storage on the go. Unfortunately, like any solid state or mechanical drive, USB flash drives are susceptible to corruption and other problems that can render the devices nearly unusable. USB flash drive recovery tools can restore your damaged or deleted data under most circumstances. Some of these tools are marketed as commercial software, others are available as freeware which you can download and use at no cost.
USB Flash Drive Recovery Software
USB Flash Drive Recovery Software is a commercial product that was released in June 2007 and is designed to retrieve video files -- AVI, MPEG, Quicktime, etc. -- as well as other data files which have been corrupted or inadvertently deleted from a USB drive. The program works on PC-based operating systems including Windows 98, ME, 2000, XP and Linux. The utility is available in a trial version that you can use to verify compatibility with your USB drive. The trial version will identify recoverable files, although you must purchase the software to access the files. As of 2010, this software retails for $45 USD.
BadCopy Pro Software
BadCopy Pro is a USB flash drive recovery program designed for Windows operating systems ranging from Windows 95 to Windows Vista. The program features a user interface that resembles a computer virus scanner. As the program searches for and finds recoverable data on your flash drive, it saves the files to a user-specified destination on your computer. As of 2010, BadCopy Pro retails for $39.50 USD.
Easeus Flash Drive Recovery
Easeus specializes in data recovery software for solid state, flash and moving disk hard drives. The Easeus USB Flash recovery program is designed to recover files lost due to power surges, viruses, corruption and routine deletion. Easeus offers its USB recovery tools for PC and Mac operating systems, and, as of 2010, the tools are offered at no cost to customers. The data recovery wizard in the Easeus USB program works similarly to a virus scanner, sending recovered files to a location on your computer that you specify.
References
More Articles
Photo Credits
photo_camera usb flash drive image by Bosko Martinovic from Fotolia.com