How to Upgrade Memory on a Tablet PC
by Brendan O'Brien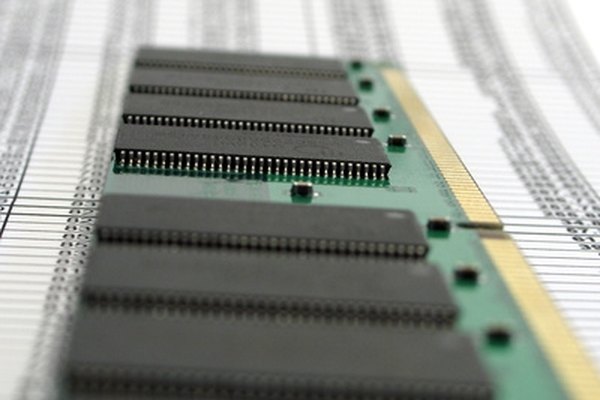 The Tablet PC is a type of laptop that allows you to lie the display flat and write on it like you would a paper notebook. Although its exterior is set up differently than a regular laptop, most of the internal workings are the same, including the memory. When your Tablet PC is running sluggishly or is unresponsive to your commands, it's time for more memory. Check your user manual for specifics on how much memory you can install.
Turn off the Tablet PC and remove all devices, cords and cables from the system. This includes the power cord.
Touch an unpainted piece of metal to remove the static electricity from your body.
Flip over the Tablet PC and take the battery out of the computer. Remove the screws holding the memory compartment door on the laptop. Remove the compartment door.
Separate the two clips on either side of the memory module. The module will release. Slide the existing memory module out of the machine.
Take the new memory module out of its package. Do not touch the metal edge. Match up the notch on the new module with the knob in the compartment slot.
Slide the module in at a 45-degree angle. Press down on it it so it lies flat in the compartment.
Put the compartment door back on the Tablet PC. Fasten the screws. Insert the battery. Connect the necessary cords and cables. Turn on the Tablet PC.
References
Photo Credits
photo_camera memory 3 image by Robert Molnar from Fotolia.com