How to Update the GPS on a Nokia PD-17
by Jacob Andrew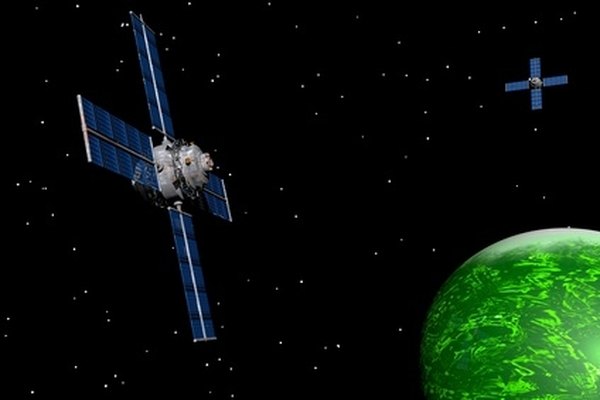 The Nokia 500 PD-17 is a touchscreen Global Positioning Satellite (GPS) unit. In addition to providing turn-by-turn directions, these units come with video- and music-playing capabilities through external SD cards. You generally use the Nokia's DKE-2 USB cable to power the unit, but it also doubles as a connection to a PC. Free software available from Nokia allows you to update the unit's various software functions through your PC.
Install .NET 2.0
Install version 2.0 of the .NET Framework. This software package is available for free download from Microsoft's website and is necessary for the operation of the Nokia 500 Auto Navigation Software Update Wizard.
Download and install the Nokia 500 Auto Navigation Software Update Wizard. This is available for free from the Nokia website (see "Resources"). Begin the installation by double-clicking on the downloaded file and following the instructions. Reboot the PC afterward.
Connect the GPS unit to the PC using the DKE-2 USB cable.
Start the update software by clicking on the "Nokia 500 Auto Navigation Software Update Wizard," which is typically found in the "Start" menu under Programs->Nokia.
Follow the instructions offered by the Nokia software program. The software will tell you when the update is complete and it is safe to disconnect the unit.
Tips
check

If your PC is having trouble seeing the GPS, you can try resetting the device by pressing the "reset" button. On the Nokia 500, this button is found next to the USB connection.

check

These steps also apply to the Nokia 500 PD-13 and PD-15 models.
Warning
close

Before you begin the update, make sure the battery on the Nokia 500 is fully charged. You can damage the unit if it powers off in the middle of the update.
References
More Articles
Photo Credits
photo_camera planetary satellites image by Paul Moore from Fotolia.com