How to Free Up Space on Your Scratch Disk
by Craig Witt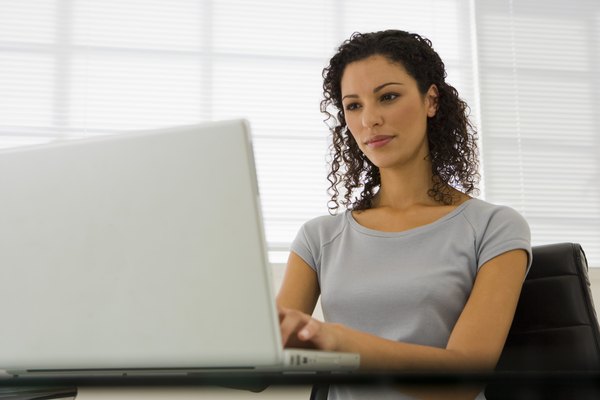 Most people now refer to scratch disks by their common name: hard drives. However, if you are a user of Adobe's Photoshop image editing software, you may receive an error message explaining that your scratch disk is full. Solving this particular problem, or any scratch disk issue involving space restrictions, requires you to delete or otherwise remove files from your hard drive. Several common methods can help you free up generous amounts of space.
1
Use Windows' Disk Cleanup tool. The Disk Cleanup utility is a Windows feature that allows you to delete large groups of related, unnecessary files from a single location. These files include Recycle Bin contents, temporary files and downloaded program files. To access the program, click the "Start" button, select "Programs," "Accessories," "System Tools," "Disk Cleanup." The tool will scan your system and return a list of file groups you can safely delete, along with a running tally of the amount of disk space gained by doing so. Place a check in the box next to each group you wish to delete, then click "OK."
2
Uninstall programs you no longer use. Software often takes up a lot of hard drive space. You probably use some programs, such as your web browser, email client or word processing software, on a daily basis and would not want to delete them. But what about games you installed several years ago and no longer play? How about trial versions of software that you tested out but never purchased? A good rule of thumb applies here: if you have not used a program in six months or more, uninstall it. To uninstall programs in Windows, click the "Start" button. Select the "Settings" option, then click "Control Panel" from the submenu. If your computer runs Windows XP, look for the Control Panel tool called Add or Remove Programs. If you use Windows Vista or Windows 7, this tool is called Programs and Features. Locate the tool that corresponds to your operating system and double-click on the icon to launch it. Whenever you find a program you no longer use, right-click it and select "Uninstall."
3
Delete email messages with large attachments. Although emails themselves take up very little space, attachments with big file sizes can eat up room on your hard drive quickly. As with programs, if you have not referenced a specific email message attachment in the past six months, it is probably safe to delete it.
4
Defragment your hard drive. The defragmentation process is a fairly technical one, but the results are easy to understand: it helps you put to better use the many bits of scattered free space on your hard drive. To run the program in Windows, click the "Start" button, select "Programs," "Accessories," "System Tools," "Disk Defragmenter." Click the "Defragment Now" button to begin the process, which can take between 30 minutes and 3 hours, depending on the size of your hard drive and its degree of fragmentation.
5
Archive music and image files on CD or DVD. Although individual songs or pictures may only occupy two or three megabytes of room each, people often have music and image collections numbering in the hundreds or thousands. If you do not need instant access to such files, and you have a capable disc-writing drive, move them to one or more CDs or DVDs and archive them in a safe, easily accessible location away from direct sunlight or extreme temperatures.
More Articles
Photo Credits
photo_camera

Pixland/Pixland/Getty Images