How to Troubleshoot a Samsung Home Theater
by Jack Gorman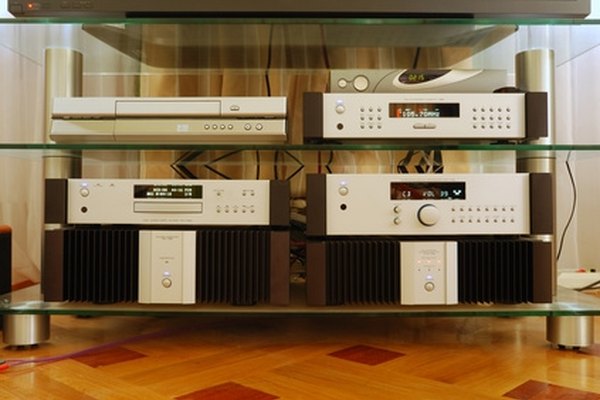 Home theaters are complicated systems, and there's a lot of different little things that can go wrong with them. There's the receivers, which have a variety of different settings that can all be adjusted incorrectly. Then there's the speakers, each of which wear differently based on usage. Finally, there's the litany of wiring, much of which sits on the floor and gets poked, prodded and pulled in all of the wrong directions. Troubleshooting a home theater requires patience and some basic knowledge, but it can be done.
Unplug the home theater receiver, and leave it unplugged for about two minutes. Then plug it back in. Oddly enough, this solves a lot of problems with electronics.
Turn the volume on the receiver up and down, and also unmute the system. It is likely if you have picture without sound, that your volume has simply gotten out of whack.
Switch your A/B speaker switch back to A only, if you have a system with multiple sets of speaker outputs. Home theater systems are meant for the A-side; the B-side is typically a separate set of speakers in another room.
Determine if you're having a problem with all of the components connected to the home theater system, or if it's a single component. This can be done simply by flipping the receiver through its various input modes, and trying to watch TV or run a DVD. If your problem is with a single component, then it's either the wiring or the component itself.
Check the wiring to and from the various components. These will be wires leading into ports labeled like "DVD input" or "TV/SAT." Pull the wire out, then put it back into the ports, ensuring a tight connection. Then trace the wires back to the individual component and repeat the process. If you're only having problems with a single component, then focus on that particular wiring. Replace the component's wiring, if no progress is made.
Check the wiring for the individual speakers. Speaker wires have two connections on each end. Disconnect each of the speakers from their ports, then twist the fibers of the connections tighter, to form two tightly twisted ends. Then reinsert the ends in the ports. Repeat with the connections at the speakers.
References
More Articles
Photo Credits
photo_camera home movie theater components image by Nikolay Okhitin from Fotolia.com