The Top 5 HDTV Brands in the United States
by David Powell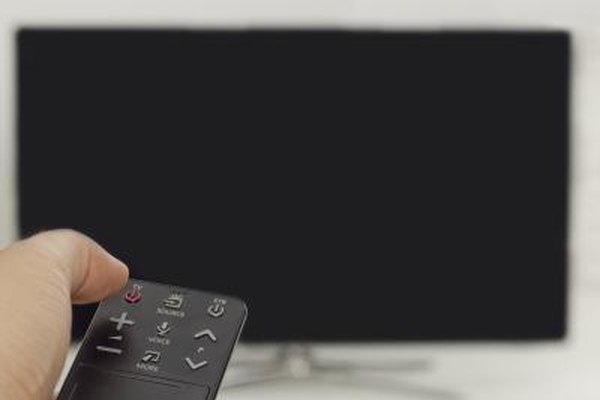 If you've been to an electronics store, or surfed the Web looking for TVs, you'll know there's an incredible number of brands and choices. Getting the best TV possible should be the goal of any TV shopper, but with all the choices available, which ones are really the best -- and, what determines best? The easy answer is the one that's best for you. The TV you buy should meet all of your needs and have some room to grow. A few of the things you should consider are brand, price, size, and features.
Samsung
Samsung was the global leader in HDTV sales worldwide in 2013, and was on the cutting edge of HDTV technology with UHD/4K (Ultra High Definition) and curved screens as reported in Trusted Reviews. The new UHD/4K TVs offer resolution four times better than current full HD TVs. UHD/4K TVs range from 50 inches to 85 inches, with OLED (organic light-emitting diode) models featuring curved screens. The price points for UHD/4K and OLED TVs range from $6,000 to $45,000 and up, as of June 2014.
Panasonic
Panasonic is a recognized leader in Plasma TV technology and the TC-PZT60 "comes closer than any TV yet to picture-quality perfection," according to CNET. At just under $4,100, it's priced higher than comparable models from other manufacturers. In a move than was disappointing to many, Panasonic discontinued Plasma TVs in 2013. The company will now focus on producing its own UHD/4K models as announced at the January, 2014 Consumer Electronics Show in Las Vegas.
LG
LG made news when it launched its OLED TVs in Europe in the summer of 2013. Sales of the new format TV didn't meet expectations, so the price was cut in half ($7,000 down from $14,000) to get more in line with pricing in the United States according to CNET. In Q4 2014, LG's TV sales doubled as reported on Engadget in a January 2014 article. LG looks to make a big splash with the new OLED TVs in 2014 and beyond.
Sharp
Sharp has a strong reputation for making HDTVs bigger and better, as its new line of 60 inch to 80 inch models demonstrates. The company's new AQUOS Q+ series boasts the highest resolution Full HD TV picture, and features 10 million more subpixels than standard Full HD, as posted on the Sharp website. Sharp claims that by using a standard 1080p panel in the set's construction, the price points come in at about half of other manufacturer's 4K HDTVs. Sharp's latest UQ and SQ models range in price from $2,399 to $5,999 (as of June 2014).
Sony
Sony HDTVs have always been highly rated, but the tech giant has fallen on hard times as of late. The company's February 2014 earnings statement showed losses, but slow improvement in TV sales over the past two years. The company unveiled its new 4K Ultra Short Throw Projector that can produce an image up to 147 inches diagonally, as described by CNET. The new projector comes in between $30,000 and $40,000 dollars. Sony doesn't expect to sell many of these, but they're hoping that the technology tide will turn for them and they'll get a bump from a revamped product mix in 2014.
Conclusions
While many of the new HDTVs are out of the reach of most of us right now, the technology will find its way into more reasonably priced models in a very short time. TV buyers can expect great improvements in picture quality, and more bang for their TV buck over the next few years.
References
Photo Credits
photo_camera

-goldy-/iStock/Getty Images