The Top 10 Antivirus for Servers
by Shawn Lealos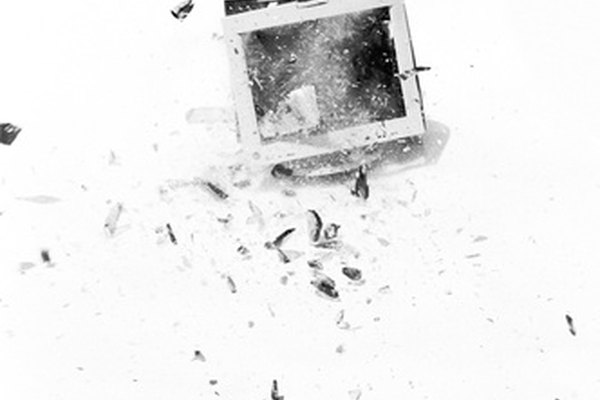 Nothing can ruin a computer owner's day more than a Trojan Horse virus plaguing his experience. Computers can screech to a halt, users can have their identity and personal information stolen and hackers can use your computer for illegal activities with the installation of just one of these files. Here are 10 antivirus programs that will help keep your computer safe and your information protected from computer hackers.
Kaspersky Anti-Virus
The Kaspersky Anti-Virus program ranks high among virus detection and cleaning. The Government Security News awarded the program the 2009 Homeland Security Award for best email security system. The only real downfall is the price, but the program scores well across the board for its performance. The cost for one year and three users as of July 2010 is $59.95.
BitDefender Antivirus
When tested by pcworld.com, BitDefender Antivirus scored an impressive 99.66 percent on detecting Trojans, spyware and more. It is also low in price compared to other programs. The main downfall for BitDefender is the interface, which is not user friendly. The program will throw up numerous warnings for items, regardless of imminent danger, making it slightly confusing for novices to discern what is important and what is trivial. The software covers up to three computers for a price of $29.95 a year as of July 2010.
Norton AntiVirus
Norton AntiVirus is the Granddaddy of them all. There have been many complaints over the years which is expected when a program is as widely used as Norton. Over the years, Norton's developers have listened to the many complaints about the speed of the program and it has improved drastically in that department. Cnet.com awarded the 2010 version of the program a perfect five stars touting its numerous awards in third-party testing. The cheapest version of the software can be purchased for one year for one PC at $39.99 as of July 2010.
Panda Cloud Antivirus
Panda is a free antivirus program that does not clog up resources on your server, instead it lives in its own cloud. As long as you do not opt out of sending anonymous data to the cloud, it protects you with automatic threat management. It is a lightweight option, but works for those without a large amount of data space, such as laptop users.
McAfee VirusScan Plus
McAfee is another program that has been around for many years. It has a large amount of users, but does not score as well in reviews as others. Antivirusware.com only ranks the program a "Fair." The review points out that McAfee only scores a one out of three stars from AV Comparatives, which tests the effectiveness of antivirus programs. On the other hand, Virus Bulletin gave it a 100 percent rating in the 2010 test for all viruses detected. Protection for one year and up to three PCs costs $49.99 as of July 2010.
Trend Micro
In its review, cnet.com claimed Trend Micro had one of the "most comprehensive security suites" it had seen. Unfortunately, it also stated the removal of detected viruses is hard to understand. The price is low and the features make it a contender in the antivirus market. Users can protect three PCs for one year for $69.95 as of July 2010.
AVG Anti-Virus
AVG has a number of good qualities. The main selling point is it is free. It also works great to eliminate online viruses by working while the computer is in safe mode, cutting off the Internet and healing the infected files. According to pcmag.com, AVG only cleaned up 63 percent of executable files after detecting them. It still ranks highly for keeping a system clean despite issues with finding problems already rooted deeply in the system.
ESET Nod32 Antivirus
ESET is another antivirus program scoring a perfect five stars from cnet.com. The site recommends it for its ability to prevent attacks before they can cause any damage. It also sits at the top of many independent testing organization lists for detecting malware. The price to protect one PC for one year was $59.99 as of July 2010.
F-Secure Anti-Virus
F-Secure is easy to use and blocks most malware, a whopping 99.8 percent of the time according to pcworld.com. It stumbled when testing for malware, which does not have a signature, but soared in the tests for removing existing infections. The review did report a bug in the program for users of Firefox. One year of protection for three computers cost $39.99 as of July 2010.
ZoneAlarm Extreme Security
While better known for its firewall program, ZoneAlarm Extreme Security combines the firewall with antivirus, antispyware and parental control programs all wrapped up in one package. Cnet.com reports a steep learning curve for users, but the combination of the individual programs makes the total package intriguing. A one-year, one PC program costs $39.95 as of July 2010.
Photo Credits
photo_camera computer image by blaine stiger from Fotolia.com