What Is T-Mobile Hotspot?
by James Johnson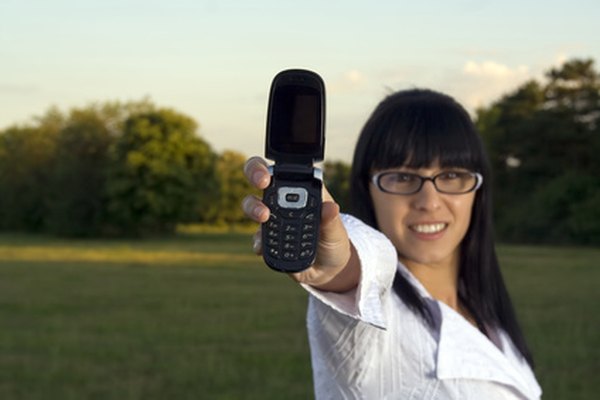 T-Mobile Hotspot is a nationwide program that provides T-Mobile customers with the ability to access WiFi from their cell phones, computers and other electronic devices. Hotspot is available at thousands of public locations throughout the United States, including coffee shops, fast-food chains, bookstores, airports and other various outlets.
Basics of T-Mobile Hotspot
T-Mobile Hotspot uses T-Mobile's data network to create WiFi spots at retail locations throughout the United States and through various international spots. Users simply sign up for the program, then log on to hotspots using their company-provided Hotspot software. Hotspot works exactly like wireless Internet connections in the home in terms of connecting devices to the Internet.
Available Plans for Hotspot Use
Several plans are available for use. The T-Mobile Unlimited National plan is only $9.99 per month but requires an active T-Mobile one- or two-year phone contract. The Unlimited National -- Annual plan costs $29.99 per month; it does not require an additional phone contract but will require a one-year contract. The Unlimited National -- Month-to-Month plan costs $39.99 per month with no annual contract. T-Mobile also offers the DayPass, which costs $7.99 for one day of use; the Pay As You Go plan, which costs $6 per login for 60 minutes, then 10 cents per minute after the initial hour; and the Portable Electronics -- Month-to-Month plan for $4.99 per month.
Major T-Mobile Hotspot Location Providers
T-Mobile Hotspots can be found in more than 10,000 U.S. locations. Major company providers include Starbucks, Barnes & Noble, the Dallas-Fort Worth International and Los Angeles International Airports, Hyatt Hotels and Resorts, national Red Roof Inn locations, Sofitel and Novotel Hotels, and the American Airlines, Delta, United and US Airways airline clubs.
Roaming Considerations
In many areas where T-Mobile does not offer service, they have partnered with other providers. Users can connect to these roaming partners; however, additional fees will apply. These partners are located worldwide. For example, Boston Logan Airport charges $4.99 per day, while Orange Wireless (France) charges 18 cents per minute to use its services. Only Unlimited National - Annual and Month-to-Month customers can use national and international roaming options. Users must also be using a T-Mobile-supported device.
Misconceptions
T-Mobile Hotspot is not the same as T-Mobile Edge or 3G services; these hotspots can only be accessed within the locations they are offered. Customers must also be using a compatible Hotspot phone or purchase a Hotspot adapter, such as the webConnect Rocket® USB Laptop or webConnect Jet® USB Laptop Sticks.
References
Photo Credits
photo_camera bussines woman with mobile phone in hand - focus on the mobile image by millann from Fotolia.com