How to Temporarily Disable an Antivirus Program
by Liz Turner

Antivirus software is essential in this day and age of rampant viruses, spyware and malware. However there are occasions, such as troubleshooting a problem with your computer, when it may be necessary to temporarily disable your antivirus software. In this case, most antivirus software manufacturers make it possible for users to temporarily stop the active antivirus program.
Find the icon for your antivirus program in your system tray, which is the section in the lower-right corner of your desktop with program icons in it.
Double-click the icon that represents your antivirus program. AVG, Avast, Norton and McAfee are the most common. If you are not sure which icon represents your antivirus program, holding the mouse over the icon (without clicking) will display the name of the program. Double-clicking the icon will bring up the program's main menu.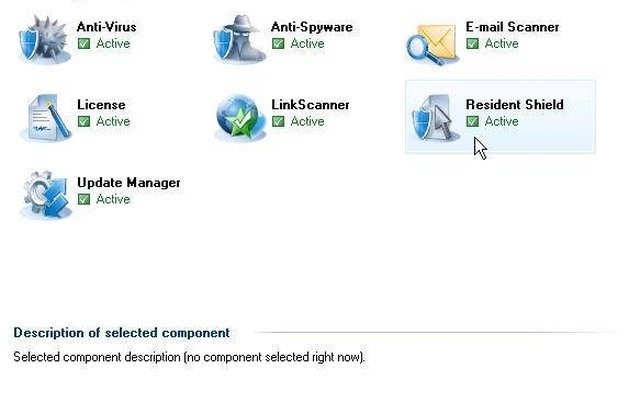 Find the menu choice that shows the program is currently active. In AVG this is "Resident Shield" with a green check-mark and the word "Active" below it. In Norton AntiVirus you can simply right-click the program icon in the system tray and choose "Disable."
Close the menu and complete whatever maintenance or troubleshooting is necessary.
Reopen the menu and reactivate the antivirus software when you are done working on your computer.
Tip
check

Consult the website or documentation for your particular brand of antivirus software if you are unable to find the menu or deactivation option.
Warning
close

Don't forget to reactivate the software. An unprotected computer is at great risk.