The Best Free Spyware & Adware Removal
by James Wright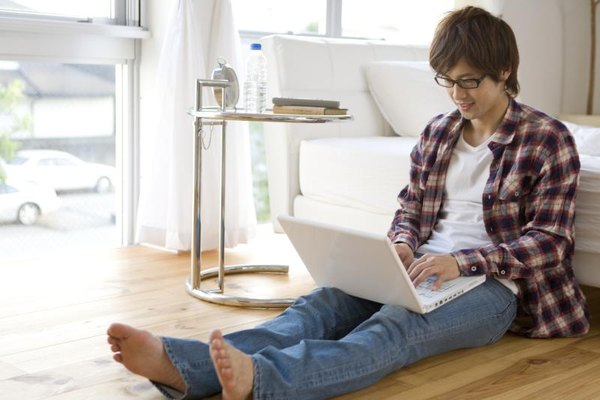 Choosing the right malware protection software for your computer involves looking at a number of factors, including UI and accessibility, speed, customizability and effectiveness. The best spyware and adware removal tools will be able to catch whatever infects your computer and provide real-time protection while simultaneously running unobtrusively and efficiently in the background. Many programs have extra features and extra levels of customization to help you narrow your search.
Microsoft Windows Defender
Microsoft Windows Defender is Windows' built-in malware protection system. It is lightweight and efficient while still performing well, so you don't need to look for a replacement unless you really want to. The interface is simple, making your computer's protection easy to monitor and maintain, and malware definitions are updated frequently. Defender's scans also complete relatively quickly and without using too much processor power, allowing you to do other things while scanning.
Ad-Aware
Lavasoft's malware protection has a sleek interface that has improved greatly since past releases, and part of its installation contains a toolbar that is surprisingly effective. Among other tools, it includes a toolbar remover which helps remove third-party toolbars from any browser on your computer. Ad-Aware also has many security options to choose from -- options that others with more bare-bones interfaces may lack -- such as three different types of scans.
Malwarebytes
Malwarebytes Anti-Malware is a powerful and efficient program that supports 64-bit systems and comes with built-in anti-rootkit protection. It is an effective program for machines that have already been infected; its Chameleon tool prevents malware from trying to block its installation. It has plenty of security options, ranging from exclusion settings to automatic schedulers, and it runs in the background without giving you annoying notifications. Like some others, it performs an update check before every scan to make sure you're scanning with the latest definitions.
Avast
Avast is a sturdy application that provides a plethora of real-time protection with its three different Shields: Mail Shield, File System Shield and Web Shield. The program comes with Auto Sandbox, which tests potential malware programs in a separate environment so they cannot infect the rest of your computer, and even a remote assistance tool that lets you control another person's computer once they provide you a code. It has a large number of customization options, which is a nice touch for those who want as much control over their security as possible.
References
Photo Credits
photo_camera

whitetag/iStock/Getty Images