Solar Fans for Cars
by Zia Holte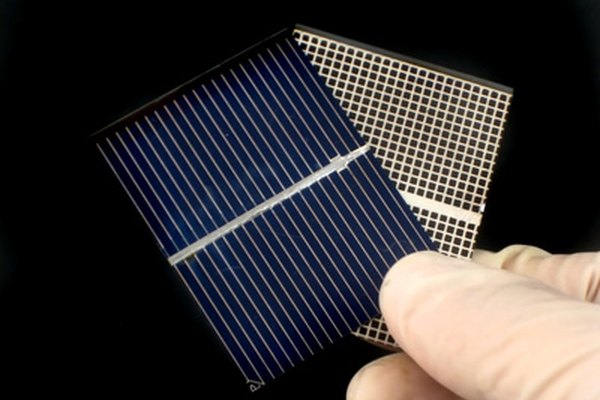 Driving an overheated car can be extremely uncomfortable, whether it's the height of summer, or you live in a perpetually hot area. One helpful and inexpensive solution, a solar car fan, comes in two forms: one amplifies your cooling system by fanning the driver/passengers directly, and the other is a ventilation unit that pulls hot air out of the car while it's parked. Different brands of fans are available online and at your local hardware store.
Eco Solutions Solar-Powered Auto Vent Fan
This is a solar-powered ventilation fan to use in parked cars. Like most vent fans, this solar unit is mounted on the car window. Unlike many models, this fan is made from recycled plastic. Simply attach to the window, cut the included PVC molding to size (to create a better seal), and let the sun do the rest. The fan extracts air from the car, creating air circulation that keeps the car cooler. The result? When you return to your parked car, the air inside is considerably cooler than when parked with closed, or even slightly open, windows.
G-Tech Solar Auto Fan
Have you ever tried to attach a 12V fan unit in your car? It can be a complicated and ultimately unsuccessful endeavor. Plus, you risk the drainage of battery power, especially if you leave it plugged in accidentally. The G-Tech Solar fan for cars is an easy answer. Using four suction cups, you place the unit on your windshield or even side window, and let the sun do the rest. You, or your passengers, benefit from instant cooling on a hot day. Use this solar car fan to cool yourself directly or to help your air conditioner by circulating the cooled air. Best of all, you don't have to worry about leaving it plugged in and affecting your car battery.
Susita TO-230 Solar Car Fan
Harness the power of the sun and come back to a car that's fresher and cooler than one that's been unventilated. Another "clip to the window" unit, this fan is said to reduce the car temperature by up to 25 degrees. Just 5 by 4.5 inches, and under 1.5 lbs., the TO-230 is a convenient unit to keep in your car and use on a hot summer's day.
References
More Articles
Photo Credits
photo_camera solar cells image by Albert Lozano from Fotolia.com